"Most Often I Play Compettion Slots". Interview With Game Producer Playson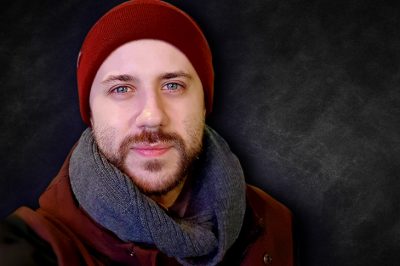 Editorial gamblingread.Contines to acquaint readers with gambling professionals. Today we talked with a representative off the playson provider. Nikolay illversche, the game producer of the company, spoke about how the slot machines are created, about changing the market due to to covid-19 pandemic and shared his opinion that the igaming industry is waiting in the coming years.
– hello, tell me what is included in the zone of your responsibility? What are the responsibilitiesibilities? How usually a working day?
– i am responsible for the final products that playson releases were interesting for the player, got involved and entertained him. This directly affects commercial success.
In order to make such high-quality products, you need to constantly monitor the market, play compettion slots, to understand that it will become a trend in gambling in the foreseeable future.
Sounds like a shamanism some different analytical programs that provide statistic information. Already on the basis of data, we make forecasts.
– what gadgets are using at work? How to plan a day?
– since playson multi-channel products, then you need to use the entire park of test devices that are from laptop to smart hours.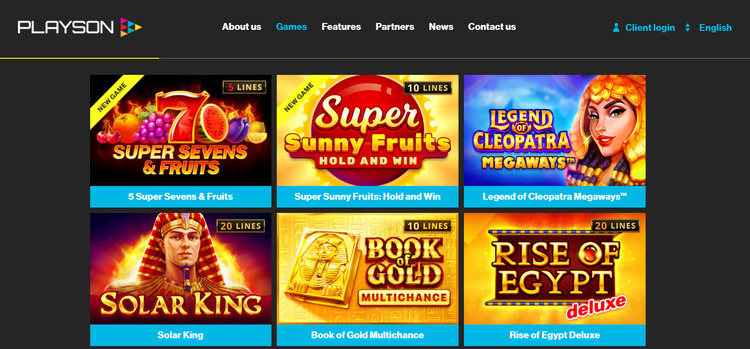 Official website playson provider
At the moment, my working day is 70% consists of various meetings – discussions, revisions of concepts, brains. The rest of the time occupy the market research, analytics and control of completed tasks.
– how did the coronavirus pandic affect the work of the whole company and your division in particular?
– we have been adapted very quickly to a remote format. Moreover, this pactice has already been such a day for one or two days a week. Moreover, we even incrased the producitivity of all departments, working remotenel.
– let's talk about playson. How did the history of the company?
– the first memorable entry to the market was in 2014, when playson participated in the exhibipate ice london. We represented alice in wonderslots slot – top product at that time. True, now this game is alady disabled.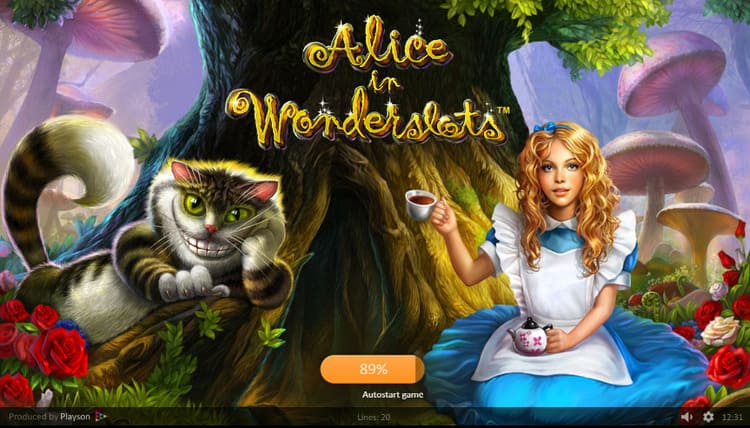 Alice in wonderslots slot machine from playson
– how many employees now work in the team and at what positions?
– the company has more than 100 specialists in various directions.
– how is the procedure for hiring? Where are you looking for potential candidates? In the market enough experienced specialists?
– we have a fairly standard hiring procedure:
Hr manager conducts a telephone interview wort a candidate.
Then he invites the most suitable applicants for an interview to the office, well, or during quarantine on common video call with specialists.
For some positions, you need to perform a test task.
According to their results and interviews, specialists of a particular department are assessed by candidates.
Hr manager sends a suggestion to the best applicant.
Then the new employee must pass a paid trial period. It lasts about three months. The head of the department decides – is his employee or not.
In search of the hr-department. As far as i know, the used various sites for finding candidates, social networks, as well as a referral system.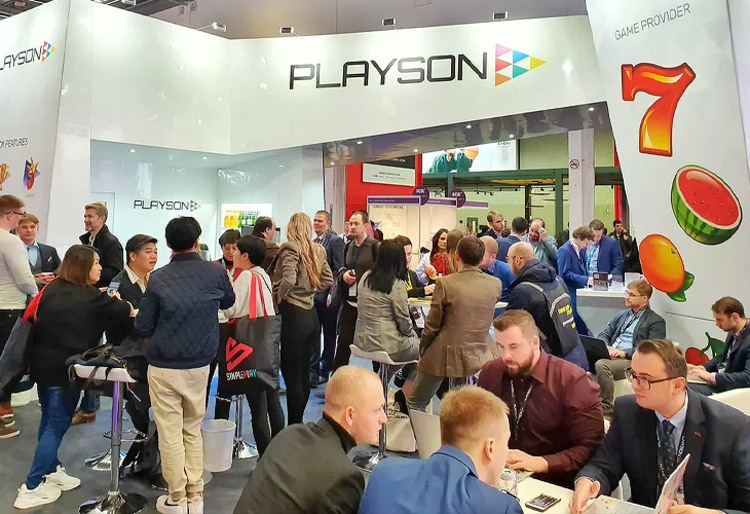 Playson at ice london 2020
Experts in gambling often, so to speak, "roam" from the company in the company. But recently, more and more candidates come from other spheres it. Perhaps this is due to the legalization of gembling in attitude to this area.
– you offer your employees to choose when coming to the office. How does this initiative work in practice? How to evaluate the results?
– in playson there is no hard schedule of work from 9 to 18, liberal staff to choose a convenient routine of the day. For us, the main thing is the result and the ability to work your head, and not 12 hours a day. And hower the past 5 years, says that the results are only positive.
– what are the charm of work in playson? What personally you find the most attractive? Why do you with playson every day?
– caring for every person working in playson is one of the values ​​of the company. Theraefore, we have plenty of buns – from free coffee and fruit in the kitchen to help members of the employee family in various situations.
For me the here is no specific thing that attracts, i would say that this is a comprehensive feeling from work in our company. I like my condition. I would say i found my zen here.
– every amateur gambling entertainment at least once in his life played the slots from playson. Any machine of your development is always hit. What playson game is the most successful, in your opinion?
– at the moment buffalo power: hold and win – the most successful product playson.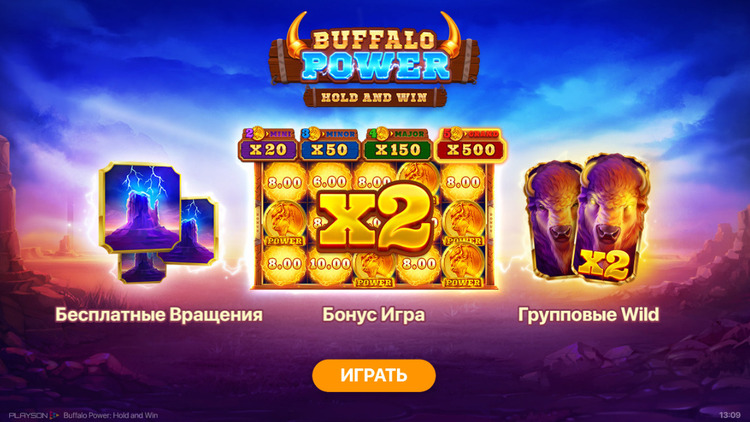 Popular video slot buffalo power: hold and win
– name three developer companies that you consider your competitors. Assortment of board games you are not so great. Why so, and whether the expansion of the portfolio is planned?
– only three competitor companies can be called, as the actually have more than 150 organizations. Do not underestimate each of them, because any developer brings something new and interesting to the market.
Now we are focused on the manufacture of online slots, as well as promoters for operators. For this reason, the work on the expansion of the desktop portfolio is occurring in the background.
– tell us about the process of creating one machine. How many monhs is necessary, and from what stages consists? Many people involved?
– every game is individual and can take from monh to year in developing from the concept to release. Stages are very much. Creating a mathematical model, concept of visual component, voice acting, software development, testing and actually product output to the operator's website – and these are only key points. Release of each game – the work of the entire playson team.
– how is the choice and approval of theme for the following the?
– analytics and market indicate us how to do. We make your choice based on data.
– there are some superstions or rituals before release?
– not.
– it happened that work on some kind of video silt was stopped in the middle of the process? You had such games that did not reach the release?
– yes. Such were.
– whether it happened that the release was postponed due to some serious error detection?
– no, this was not.
– what a punishment is waiting for those who guessed?
– no, because it is not productive. Most often we just spend a retrospective.
– there were funny cases in work? Share an interesting story.
– yes, a lot and offten quite. But all the jokes are good in context. I think you have to publish a separate longrid if i start telling the story from beginning in this interview.
– you are a gambling person? Play yourself? In what?
– yes, gambling, and yes, i play. Most often in competitors 'slots, so to speak, combining useful with pleasant and profitable.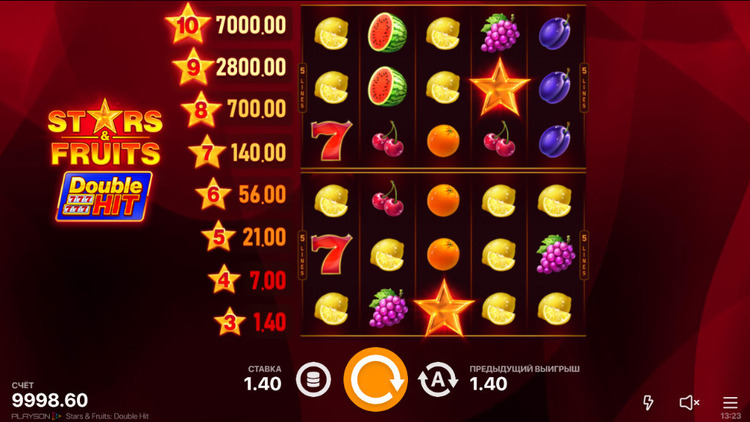 Slot stars & fruits double hit from pleason
– how to characterize the online gambling market in 2020?
– growing. The closure of various events had a negative effect on the sphere of entertainment, but positive on all virtual development, both sports games and slots.
– how will the recent legalization of online casino in ukraine affect playson?
– positive. We are always true to regulating the market. It is more honest and safe for a player. Yes, and not only for him, but also for operators, developers and affiliates.
– in which markets are not yet presented by the development of playson?
– in fact, we are still growing, and it is easier to list those markets on which we are are are are absent. At the moment, our content is certified in 17 jurisdictions covering almost all of europe. This is the main market on which we work.
– which of the markets that you are present, consider key?
– there are two of them – central and southern europe.
– what are the fundamental differences between russian-speaking users and foreign players? How to effectively localize content?
– each country has its own preferences on the topics and mechanics, so that the "portrait" of the average eastern european player is incorrect. We try to produce automatic machines that will be popular with a wide mass of users. In our portfolio, any player will be able to find something like that.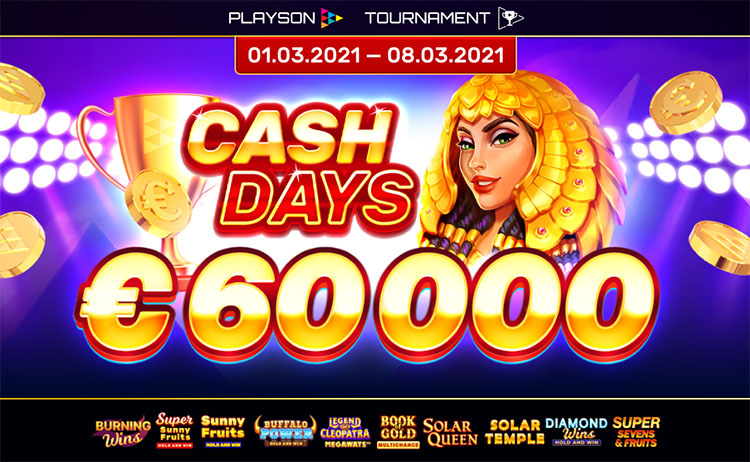 Playson regularly holds tournaments
– how many languages ​​are now available games from playson?
– if you take all languages, then 25, but games are localized on different of them.
– your games are adapted to most currencies and as for cryptic?
– we are developing games in such a way that the comply with the requirements of operators in various markets and with a specific audience. At the moment, we support all global currencies, in particular, cryptic. And tokens are available in social slots or for playing on the site of any developer. This is a demomaly, which allows each under the try out the machine and understand whether it is worth investing in it.
– what modern technology consider revalued if we talk about online gembling?
– gambling is not entirely developing aaa games (high budget computer games designed for a mass audience and requiring huge costs -. Red.). Accordingly, some of the new tools specifically at this point in time is not needed or does not suit the behavioral models of users.
We know that many play on the go. Accordingly, our products are obliged to look good on mobile devices, and there shold be no download problems.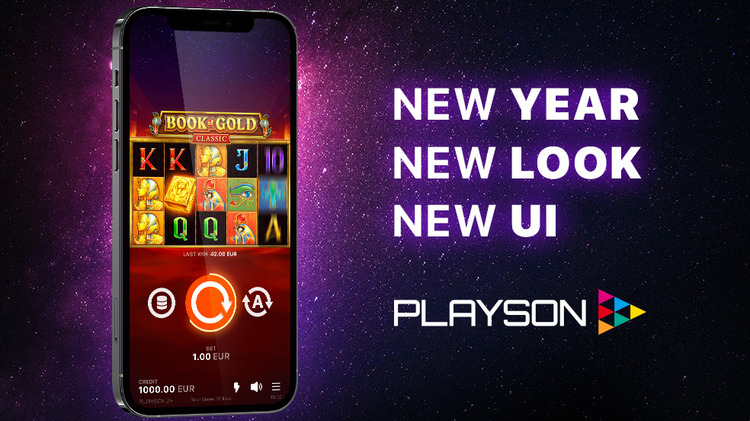 Plecon games adapted for all devices
Under such requirements are not suitable, for example, vr technologies, which are uncomfortable to use on the go. Although the slots under vr glasses already exist, this investment will pay off with a business for a long time, since it is not such a massive demand.
– what to expect from online gambling market in the next 5 years?
– now you can observe attempts by many providers to find a new popular mechanics, which leads to great volatility. That is, the seek to create a competitor megawaystm. There are already infinirelstm, gigabloxtm, splitztm on the market and so on. I would say such an approach is more productive for the entire industry, since there was already a similar reaction after creating the mechanics of avalanche tm, however, then it was simply copied.
If we take into account the industry as a whole, then from the operators it is worth expection more personalization personalization for players for players.
"We see great potential in vr-technologies". Vladimir malacci, commercial director of the evoplay provider
"I donl feel a member of the conscience for a very long time.". Interviewe with a former employee of a call center online casino
"For a conspiracy with a croupier, a 5-minute player". Interview with the former terrestrial casino dealer in russia. Part 2
"The lattice was at the entrance, they allowed only their". Interview with a former employee of the illegal hall of slot machines
"I believe that the future of gambling online". Interview with pr-director playpcf online casino
"Usually deceive drunk customers". Shock interview with the former terrestrial casino dealer in russia. Part 1
"Poker is my love for life". Interview with the director of the poker club "casino sochi" arthur voskanyan
"We love to give players a choice". Interview with the director of the company 2by2 gaming
"The main investment in my life is a ludomania". Interview with affair and streamer shamil slotshunter ponomarev
"I am a very gambling person who can not stop". Interview with the pr-director of the glamna zone "krasnaya polyana" kushnirenko elina
"The most important thing is the ability to communicate with people". Interview with the director of the development of the gambling zone "krasnaya polyana" dmitry anfinogen
"As a player i am a fish, like a webmaster – more success". Interview with webmaster strij
"We are going to offer exactly what gemblings are waiting for". Interview with the head of the business development department in fugaso
"For example, i want to make the sphere more transparent". Interview with the owner of the casino "general"
"In the plans of endorphina remain true to its independence". Interview with the head of the marketing department of the czech studio
"If the croupier at the table, then he is a professional". Interview with a dealer from sochi casino
Why the term "casino script" is associated with the worst that is in gambling. Interview with the developer of slot machines
"I help business becomes successful". Interview with hr specialist gambling-company
Work on line. Interview with technical support officer online casino