Nevada Casino For The First Time Since The Beginning Of The Coronavirus Pandemic Earned More Than $ 1 Billion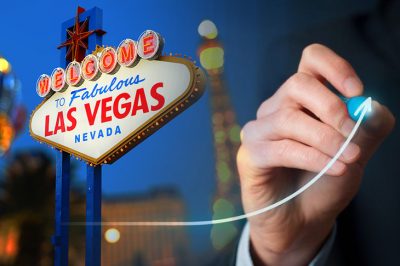 Revenues from gambling casino nevada in march exceeded $ 1 billion. This was the first case from the moment of starting a large-scale coronavirus pandemic, when the local gambling industry was able to earn such money.
The total revenue for march of the current year amounted to 1.07 billion us dollars. This indicator incrased by 38.1% compared with the previous month. Also, he was 72.6% of the above data for march 2020, when nevada casino recorded income at 618.1 million dollars.
On earnings of gambling institutions influenced the rigid bandwidth restrictions. From june 4, 2020, the casino worked on 50% of their capacity, but since november this figure was shrieving, up to 25%. Only from march 15 of this year, gambling facilities were able to open their halls by half.
According to statistics, the gaming machine industry in march 2021 provided an overwhelming part of the income from the sphere of azart in nevada. The total amount of demand for slot machines in a monhly basis increased by 45.5% (up to 772.1 million dollars).
Revenue from desktop and card games increased by 22.1% (up to 294.9 million dollars). Among the products offered in this category, blackjack has become the main driver of profitability, bringing 71.4 million. Next followed baccarat with an indicator of 68.2 million. Mobile gambling amounted to 385.1 million us dollars from total turnover in march 2021.
Clark district jurisdiction, which includes las vegas, provided most of the income. His total amount for march amounted to 893.2 million dollars, which is 41.4% more of the february indicators. Casino in the center of las vegas brought 71 million compared to 501.5 million, which worked objects on las vegas strip.
Since may 1, casino will be able to increase their bandwidth to 80%. Further, bursts of cases of coronavirus infection will not be recorded, it will be allowed to reach full power from june 1.
Recall, caesars completed the acquisition of william hill for 4 billion us dollars.