"Oschadbank" Of Ukraine Officially Received A Gambling License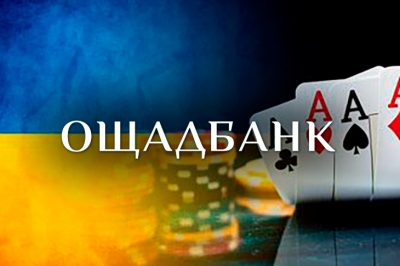 Commission on the regulation of gambling and lotteries (krail) of ukraine issued another license. This time, permission from the body is rather unexpected for most experts received a specific operator or a hotel complex, but one of the joint-stock company "state savings bank of ukraine" ("oschadbank"). It reported that the commission was allowed to conduct in a premises belonging to the government, gambling.
Its activity in the ukrainian branch of gambling "oschadbank" will deploy on the basis of kiev hotel ramada encore kyiv. The establishment has four stars and can be placed on its own territory gambling facilities, including casino, slot machine halls and poker tables. The total area assigned to the corresponding type of activity is 1.008.2 square meters.
It is noteworthy, but the leadership "oschadbank" appealed to the commission on the regulation of gambling and lotteries for issuing a profile license a month ago. However, then did not accept this request, arguing its position in that the applicant incorrectly issued the required package of documents.
Also note that categories' categories commission added the ramada encore kyiv complex one star so that he can qualify for a license of krail. However, as the ukrainian media reports, an application for an increase in the level of establishment sent in just an hour before department began. But it did not prevent him from getting requesting request.
Earlier, the gambling and lottery regulatory commission ruled that the owners of level hotels from three stars can apply to the appropriate authorities to ensure increased status, which will allow placing gambling facilities on its territory (casino, chairs of slot machines, poker rooms and betting points on sport).
Recall, according to the expert, the gambling business of ukraine does not even think to go through ludomanov.