Parimatch Tech Officially Announced The Acquisition Of Mr Companies.Fish And Pokermatch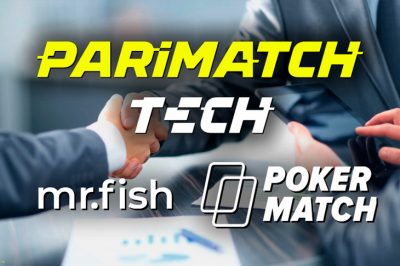 Eminent developer of technological and marketing solutions for a major operator online casino parimatch, parimatch tech, announced the conclusion of two large-scale transactions. So, the brand has significantly expanded its influence on the european gambling market by absorbing mr companies.Fish and pokermatch.
The first specializes in productivity marketing, providing advanced users to attract users for the gambling industry, while pokermatch is a a ukrainian online poker operator and is one of the world's leading company.
Integrating mr.Fish in your network, parimatch hopes to improve its own technologies, focusing on eastern europe. In this region, the operator retains the leading position in the field of gambling business. It focuses on a wide range of digital services, including affiliate marketing, seo and hold.
Yuri titkov, executive director mr.Fish, welcomed the acquisition of his company by brand parimatch: "we are a strategic partner of parimatch tech, a sufficient amount of time. Together wede developing marketing projects, we work on the modernization of technological capacities. This union is a logical step. He aims to strengthen our positions on several regulated markets and obtaining new licenses from authoritative regulators. I believe in the possibility of our team and we are aimed at achieving invisible heights. ".
Meanwhile, the pokermatch absorption was named his new owner as a value added product, which will expand parimatch tech entertainment offer for customer base. Values ​​of this transaction adds the fact that the company is a partner of the all-ukrainian federation of sports poker and the title sponsor of the national team of gambling entertainment.
Recall, according to the expert, legal gambling business of ukraine benefits both the state and ordinary people.