Popok Gaming Officially Announced Its Integration On The Betconstruct Platform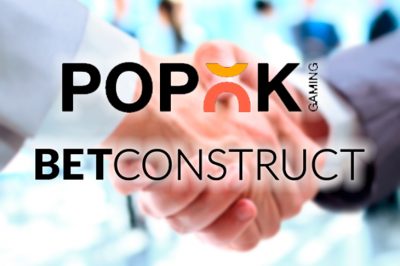 Online casino popok gaming officially announced the beginning of large-scale cooperation with one of the world of gambling entertainment betconstruct. A number of platform slots are already placed on the facilities of the aggregator.
According to the press release, popok gaming offers "exciting slot machines available in different languages, which increases website attendance and allows all intereted parties to extract the maximum benefit from them".
Also added: "by joining a variety of betconstruct portfolio, popok gaming will definitely add new colors to it and embody incredible experience. This partnershipship is a springboard for our further promotion and undoubted success. ".
Popok gaming – developer of slot machines specializing in the provision of modern slots for online casino. All positions in the company's portfolio are developed by their own and with special attention to the requirements of users and the profitability of operators.
On the online gambling market, the popok gaming brand appeared in 2019. Initially, the provider developed in the field of casino software development, introducing the best practices in the industry.
A year later the team functionality doubled. In the 2020th popok gaming began to produce slots monhly, which justified numerous expectations.
"Our goals were ambitious, we wanted to cooperate with the largest players in the industry. The situation with covid prevented us to shine, but as wisdom suggested, the best is still ahead. Providing slots of hundreds of online casinos around the world, obtaining a variety of positive feedback from customers is the success rate and the only really seeks, "the provider noted.
According to the bosses popok gaming, the brand is plans to announce new major transactions in the near future.