Profit Of The New Casino Resort Macao By 2023 Will Be More Than 5 450 Million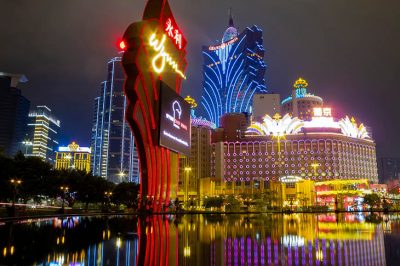 Fitch ratings credit rating agency predicts that the major sjm holdings gambling operator in 2022 will be able to make a profit of $ 258 million from its new integrated resort in macau. Also analysts calculated that the resort of grand lisboa palace by 2023 will generate about $ 450 million us dollars.
Is noted that due to a number of the restrictive measures, the opening of the furst full-fledged sjm casino in kota was postponed by more than a year. However, the object worth 39 billion hong kong dollars (more than 5 billion) will still discover its doors in the first quarter of 2021.
Fitch believees that grand lisboa palace will allow sjm to gain a foothold in the kotai area and increase its market share. In the explanatory note of the agency, it is indicated: "we predict that by 2022, grand lisboa palace profits will be about 2 billion hong kong dollars, and 2023 – 3.5 billion hong kong dollars. Such a profitability will profite an opportinity to partially compensate for a slightly lower profit indicators other operator objects due to the redistriition of tables due to the redistriition of tables and reorienting the business on the grand lisboa palace ».
Predictable profit indicators were calculated against the background of the alleged issue of sjm holdings bonds, which will be used mainly to refinance existing debt obligations.
Their price has not yet been determined, but similar solutions have already accepted the three other largest operators macau – wynn macau ltd and studio city announced sentences worth $ 750 million and melco resorts – $ 250 million us dollars.
Sjm reports: "if the bonds are issued, the company intends to use approximately 90% of pure revenue from the proposed placement for refinancing syndicated credit lines, and the residue is for general corporate purposes. The board believees that the implementation of the proposed emission and the use of pure revenues on the intended purpose will bring a significant benefit to the debt repayment profile and reduce debts.
Recall, hard rock will open its own casino in london.