"Ready To Attract Players For The Development Of Slots". Interview With The Head Of The Provider Bgaming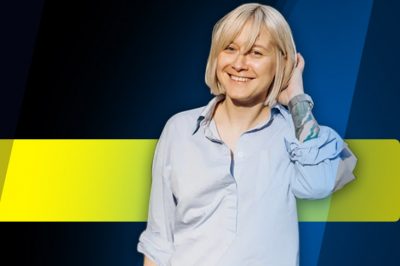 Editorial portal gamblingread.Com continues to a regular category in which acquaintance with professionals from the world of gambling entertainment. Today, marina osttoleova, director of the popular software development studio for online casino, became our guest. The head of the company bgaming notes the importance of communicating with end users. And already talks about a possible experiment on the development of video clothing together with real players. How to release automatic for 2 weeks? Which slot made a visitor with a millionaire for one spin? Read in our exclusive interview.
– the company has existed for more than 2 years, no matter how you rated the results? Whether to achieve the tasks?
– for almost 3 years, if you are accurate! First of all i want to say that bgaming is a stunning team. These are creative and enthusiastic professionals who love work and value her. We strive to produce the content of the highest quality, so we constantly generate new ideas, and also take the best of what was. And always with a special attitude. It charges the game and the user feels.
We have a cool engine on which the slots are written. We note that we are not just knowing about us, not only observe for us, but also copy. So we do everything right! Everything goes as it should.
– famous fact, your company is an internal unit of softswiss group. Why was it decided to allocate the development of slots under a separate brand?
– it is important here to note that we are not an internal division, but a separate company. And although legally bgaming is part of the softswiss group of companies, we have been speaking as a separate player for a long time.
At the same time we have been engaged in the games for a long time, from 2012 (then it was part of the general offer of the casino platform). At first it did not have such a scale. But even being newcomers, we noticed our games are popular. We gradually acquired experience and developed. Over time, it became clear that we can become a full-fledged studio, which will be in a good pace to create high-quality and original products. So in 2018 the story of the bgaming brand began.
– what important changes occurred in bgaming over the past year? What outcome you would fail if we talk about key achievements of the company?
– we updated the portfolio qualitatively, new releases become hit. For example, many loved our funny elvis frog in vegas or brave johnny sash. Evaluated and our first comboigra all lucky clovers, which includes 4 slots at once with different amounts of payout lines. These products have shown a stunning result not only among their own games of the company, but also among other providers. We are very happy to hear positive feedback from operators.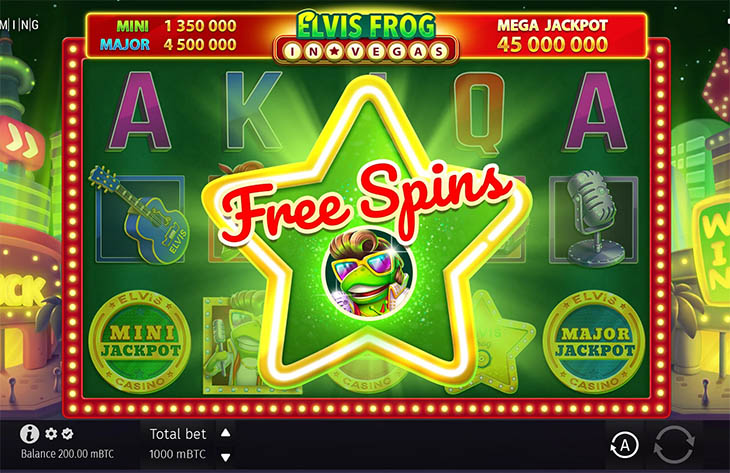 Popular slot elvis frog in vegas from provider bgaming
Over the past year, we started to communicate more deeply with our operators and players. And it gave the result. A series of living qa tests was launched testing new slots on the real audience. This is a great way to get useful insight. We listen to players and respect their choice. We plan to further develop this direction. Perhaps attracted the audience and during the development time! It will be an interesting experience!
– what is the biggest winnings of the user in the machine from bgaming during the existence?
– on march 6, 2019, the win in the slotomongo machine was 354 btc (at time the amount equivalent of more thanm one million three hundred thousand dollars) and it was from one spin.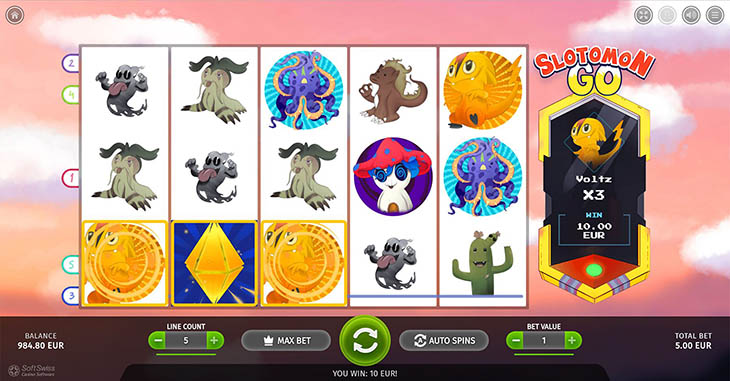 Slotomongo game apparatus from bgaming
– portfolio now includes about 40 video calls. How ideas are born for future releases? How to estimate themes that will attract the attention of the audience? For example, egyptian style or mythical characters? What criteria are used in the selection and approval of ideas?
– whether it is an egyptian style, like in book of cats, mythical characters, like in fire lightning, or a drive story american dream, as in hit the route, the most important thing – to beat each topic correctly. Of course, a team of high-class artists work on the design of the slots, but it is extremely important to fill each automatic on its exclusive developments.
We constantly follow the market – this is painstaking work, but it always pays off. We analyze the performance of your games, we look at who launched new slots on similar mechanics and topics.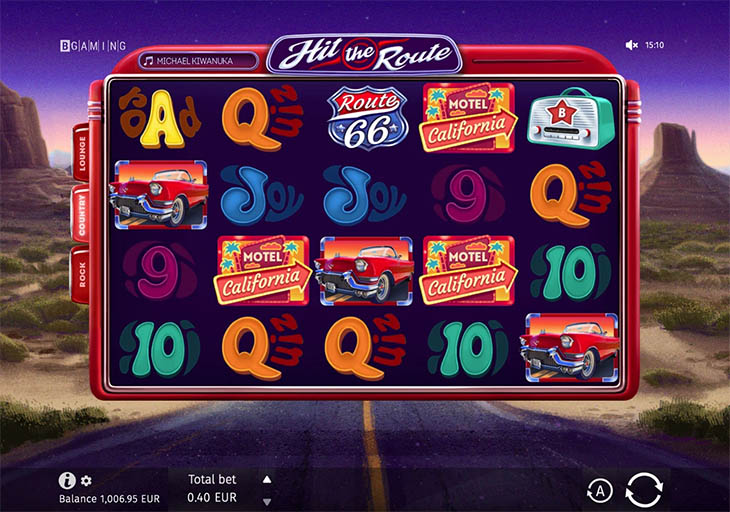 Hit the route
We also globally look at the trends (outside our industry). Given the peculiarities of our world, you can create an event that will further turn into a massive phenomenon. Now all the tols for the origin of trends in the open access.
We never forget about the player. As i mentioned, always listen to different points of view and audiences. We are constantly in finding new ways to communicate with the user.
Do not forget about the classics. For example, in 2020, bgaming released several fruit slots again with our branded approach. Perhaps it turned out? Undoubtedly. For example, the slot chameleon fruit million had a dizzying start. Our major partner with an annual ggr per 100 million euros, he instantly rose to 8 position. I didn't just mention the slot chameleon. His interesting feature is to change its appearance throughout the year. For each holiday, it appears in the updated design and with additional bonuses. Classic slot, and the approach is unique!
– it happened that some machines were never reledased? For what reasons, the development of the game can stay in the middle of the process?
– rather, ideas were never implemented, that is, concepts were not included in the development plan. If we do for a business, then bring it to the end. At the moment, in the history of bgaming, all major developments reached the release.
– in your collection there is a bob's coffee shop slot! There is a similarity in the design from the bob casino online casino, which is known to run on the softswiss platform. This coincidence or was planned?
– so it was conceived. We in partnership with bob casino released a thematic toy. Character itself is very buzzy. We came up with the itea, and bob himself in it organically "heated".
Bob's coffee shop slot released in partnership with bob casino
– successful decision was to run games with rates in cryptocurrency. This trend is still relevant? Or now new requierments from the audience of players are put forward?
– given the latest events, as relevant! Expubble interest in our products are sites that are closely related to cryptocurrencies.
Bgaming games have always been popular among crypto audience and do not lose their positions to this day. Given that we did it among the very first, the whole experience accumulated with us. Some partners even consulted with us how to work with cryptocurrency.
– you're rather the company that follows trends, or, on the contrary, the one that sets them?
– as part of their professional interests, i read a lot about different game manufacturers, about their history and key introductory, such as mission and vision. Many many declare that the set trends. One, second, fifth company … All set trends? So i will not say that. Nevertheless, we a alleses looking for the opportinity to bring something new to our products!
To this unstable time to stay on the water and be able to catch a wave – in itself speaks of your success. Not even, rather, it sets the trend. Further all depends on the abilities and professional azart team. But, of course, i would like to change the rules for this game from time to time.
– tournaments from the developer, jackpot system, megaways license. What of this is included in the plans bgaming?
– of course, we work a lot to perspective. And some things let them remain classified. But i can highlight the work in new markets and getting new licenses. For example, quite soon we will work under maltese jurisdiction.
– music acccompaniment in your slots really memorable. How many people are engaged in the selection and approval of a particular track? At what stage the team starts selection of music?
– thank you for the compliment! We really pay special attention to musical accompaniment. This is the aspect that is always associated with some event. So we try to make tracks so that the were nice to listen, not even being directly in the game.
Our team has a very talented musician and a specialist with colossal experience in our industry (sergey, if you read – you are the best =)).
As for the selection and approval, we have very open development. Each representative of the team can observe the process, to offer its own options, shares vision. After all, cool ideas may arise absolutely for anyone and at any time. We in the studio we want this potential to further develop, so that bgaming was a hub for creativity.
– how many people are involved in the production of one game?
– the production process itself is quite complicated and consists of several stages, each of which is connected by the necessary specialists. Theraefore, the final figure is definitely not visible, since there a always different numbers at different stages. From 10 specialists and more.
Bgaming provider collective
– indition to video calls, bgaming offers its fans a good choice of board games. Will this assortment be expanding or still the main emphasis is on automata?
– like other providers, our focus is also shifted to the production of slots. Now we will most likely take up the modernization of the desktop portfolio.
– your developments are integrated into ground automata? Is it plans? Or you see the future for online casino?
– we have experimental projects for the integration of our content, but this is not the development of games under offline. A number of past events showed that the future as a a whole for the the online industry, and not only in the casino.
– also non-standard can be called a selection of casual games. What are the successes in this area?
– very cool question! This can be highlighted in guilty pleasure. On the performance is not comparable to the slots, but there are cases when certiain kuzalki fool. It all depends on the project where our games are posted, and its audience.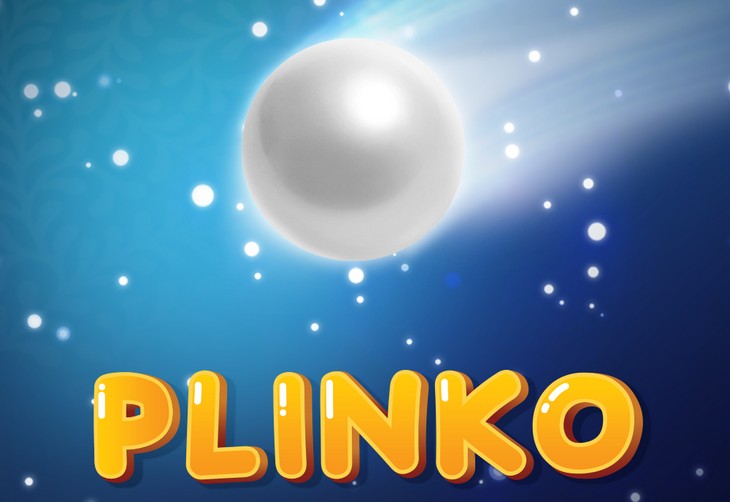 Casual plinko game at the start collected 2 million rates
For example, our plinko casual game, created by pachinko, with her mad popular in japan, showed about 2 million bets for several days. And this content has its own fans.
– tell me how much time it takes to develop one game from the birth of the idea to the season? Which machine managed to release as soon as possible?
– up to 6 months to develop one game. Of course, it all depends on the complexity. Of course, the most time-consuming process is to draw. Artists have a very large amount of work.
We had an experiment when we released a slot for 2 weeks. This option took place in the presence of finished graphics. We agreed not to make changes, do not express our discontent. The goal was set to rally and see what we are capable. And not lost!
– how the team's work is organized? Let's plunge into labor weekdays bgaming. What time does the working day begins? Is there a floating schedule? Have to work on weekends?
– we have a temporary point when we carry out general meetings or the so-called "dealiki". By this moment you need to be in the ranks. There are floating hours in which working day can be shifted.
In general, as i said, we have all the development inside, so you need to be accessible to each other so that nothing in the process has suspended. At the same time, we are guided by common sense, and in excessive time control there is no need.
– you have a dress? In the office bgaming only ties and white collars?
– in his youth, when i met the guys, and they told me that they work somewhere in the studio (no matter, whether it was a development of software, design or photo) – it was always a very interesting creative world in which the freedom of spirit and choice reigns , no rules.
Now nothing has changed. Studio is a workshop, and bgaming is exactly the game development studio. It is unlikely that the tie will make the machine more recognizable and popular. It is important how you felt at the moment when i created the game. If ties and white collars charge you with energy, wear on health
– how personally you spend leisure? Drink out gambling?
– certainly, i play both in my content, and in entertainment from other manufacturers. However, in this case, i can not attribute himself to gambling people. But the process of creating machine guns captures me truly! Rather, you can rather talk about sports excitement, namely: how to make the game more successful, to improve in the development process and so on.
As for the first part of the question, in recent times you are interested in classes in which it turns out to sprawl. Therefore, among my hobbies, the sport occupies an important place, in particular tennis.
– how long have you been in the field of gambling? Remember the first steps?
– for about 7 years. Of course i remember, but not steps, but questions. One of the first was about how the bonus is considered. These knowledge was subsequently very useful.
Large winning slot lucky lady moon
– what is for you bgaming? How did you change as a professional during work here? What skills acquired?
– this is a very close project. When you start something, and the team is still in the process of formation, you yourself do a lot: and write, and call, and analyze, and even coding. Of course, then all this is already becoming roles and processes, goes to the right people. But it is always nice to ponalgrate.
I often ask myself this question, it is about development, and what has changed. As it turned out, a lot. This is the most stable that is – changes. Therefore, be flexible – the main acquired skill. In general, the company's values ​​laid down – be agile in all.
– how often the need for the recruitment of new employees arises? Who is missing? Are there any open vacancies?
– like other companies, we put our short-term and long-term goals. Of course, to achieve the outlined results, we need people. We look at how we develop, where we go, taking into account these parts, correct your plan of hiring.
Open vacancies and now. For example, expand bizdev team – we are looking for sales and account managers.
– motherland softswiss group is belarus, and what about bgaming? All your employees are in minsk? The team of international or only locals?
– bgaming is also belarus, than we are proud of! What do you think that may mean in our name letter b?! =)
Nevertheless, we have long been an international team. One employee who does not own the russian language made from us a company that all general meetings spend exclusively in english. Here is such a living school and practice.
– there are some special requirements in the selection of candidates? Some companies, for example, check the detector of lies. What to expect to interview in bgaming?
– i would say that you can expect a pleasant dialogue with a pair-troika questions that will make it seem not only about the possibilities in this company, but in general, about their expectations from the future. We always try to conduct interviews in the "light" format, while maintaining the balance of the candidate and his sense of dignity. Even getting a refusal to place, the applicant will remember a pleasant conversation and useful acquaintance.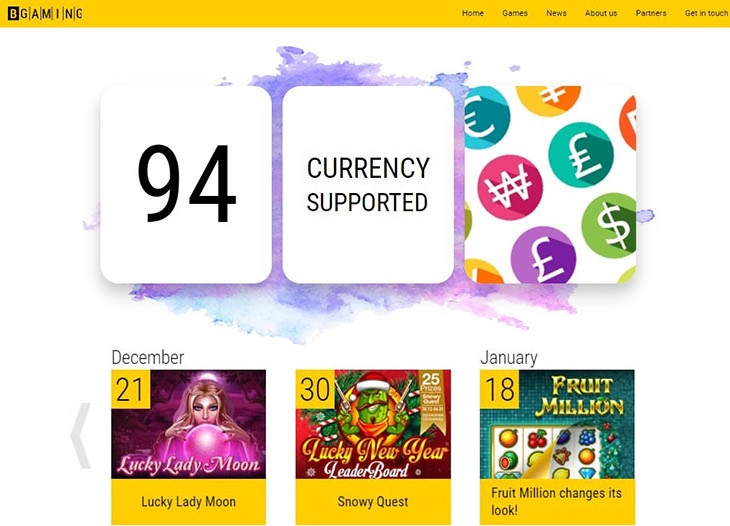 Official site provider bgaming
Each position has its own selection criteria, we do not require any radical things. The presence of common sense and active life position is the main qualities for the employee of any level. The company has a trial period, he acts as a lie detector.
– in one interview, the representative of your company noted that the concern for players in the first place. And in fact, you do not miss any letters from them. Tell about it more. What reviews you get from players is complaints or enthusiastic responses?
– i have already mentioned this moment during the interview. And i will say again: the player's opinion is very valuable. We really carefully relate to feedback. Incoming queries filtration are very serious. We try to help the player, even if the question is not related directly to automata. Always interact with our partners to help users solve the issue faster.
I will not smear that they did not meet the negative, anything happens. Players are a very different audience, often emotional.
– there was a real case when there were changes in the game at the request of the user?
– we want to carry out such an experiment – co-production with the end user.
– what would you advise all players?
– gamble responsibly!
– thanks for the meaningful answers!
– thanks for the conversation! We are pleased to share our history with readers!
"I donl feel a member of the conscience for a very long time.". Interviewe with a former employee of a call center online casino
"For a conspiracy with a croupier, a 5-minute player". Interview with the former terrestrial casino dealer in russia. Part 2
"The lattice was at the entrance, they allowed only their". Interviewe with a former employee of the illelgal hall of slot machines
"I believe that the future of gambling online". Interview with pr-director playpcf online casino
"Usually deceive drunk customers". Shock interview with the former terrestrial casino dealer in russia. Part 1
"Poker is my love for life". Interview with the director of the poker club "casino sochi" arthur voskanyan
"We love to give players a choice". Interview with the director of the company 2by2 gaming
"The main investment in my life is a ludomania". Interview with affair and streamer shamil slotshunter ponomarev
"I am a very gambling person who can not stop". Interview with the glamna zone "krasnaya polyana" kushnirenko elina
"The most important thing is the ability to communicate with people". Interviewment of the gambling zone "krasnaya polyana" dmitry anfinogen
"As a player i am a fish, like a webmaster – more success". Interview with webmaster strij
"We are going to offer exactly what gemblings are waiting for". Interview with the head of the business development department in fugaso
"For example, i want to make the sphere more transparent". Interview with the owner of the casino "general"
"In the plans of endorphina remain true to its independence". Interview with the head of the marketing department of the czech studio
"If the croupier at the table, then he is a professional". Interview with a dealer from sochi casino
Why the term "casino script" is associated with the worst that is in gambling. Interview with the developer of slot machines
"I help business becomes successful". Interview with hr specialist gambling-company
Work on line. Interview with technical support officer online casino