Relax Gaming Slots Will Appear On The Operator'S Website William Hill In The Uk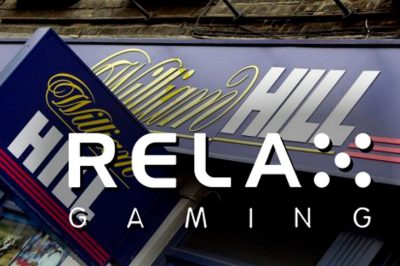 Relax gaming has concluded an agreement with william hill, thanks to which the latter has significantly expanded the range of games available to users from great britain. Finnish provider will place its slots on the site operator of gambling entertainment. Also, the british casino will benefit due to access to powered by relax and silver bullet. Through these channels, william hill will be able to place on its website affiliate studios relax gaming, such as rubyplay and spadegaming.
"For us, great joy to cooperate with one of the world's leading gaming content providers, not just producing high quality automata, but also asking trends for the entire industry. We are also pleased to offer our customers entertainment from partner studios. Relax portfolio will provide users with first-class slots that have already managed to become favorites for the audience from the game content william hill craig steipl.
Previously, relax was named one of the leading aggregators in the gambling industry. The range of provider products has more thank 2,000 casino games on the internet.
From the developed on the director of relax gaming account management, andrew crosby: "our goal is to provide partners with the best decisions, and players are high-quality and exciting slot machines. Affiliate agreement with one of the best operators of great britain opens up large opportunities for our company to expand influence in the country. I am sure that this cooperation will be extremely fruitful and will last far from one year. ".
Transaction with william hill is a consequence of the implementation of the relax gaming strategy on business extension in the uk. In september 2021, the provider has already concluded an argement with ellmount entertainment.
Recall, rumor found in mobile games elements of a casino mechanic.