Revenues From Gambling In Europe Decreased By Almost A Quarter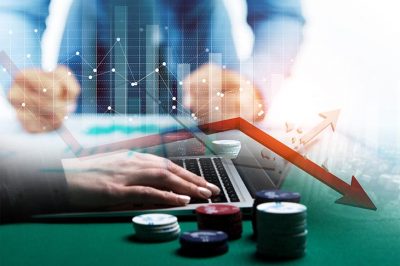 According to the new data of the european association of gambling and rates (egba), the total income from the gambling of european operators in 2020 will decreased by 23% compared with last year's indicator. Analytical material was prepared using h2 gambling capital. On their basis, it is possible to estimate the scope of the influence of the covid-19 pandemic to the gambling industry throughout the continent.
According to the report estimates, gross income from gambling in 27 eu and great britain countries will draw up 75.9 billion euros compared with 98.6 billion euros in 2019.
At the same time, according to forecasts, profits from online gambling at the end of the year will grow by 7%. The total online revenue will reach 26.3 billion euros compared with last year's 24.5 billion euros.
The report predicts that the growth of european online gambling will continue at an accelerated pace over the next four years and 2025 this segment will be 33.6% of all incomes from gambling in europe.
As for ground gambling establishments, there are less rainbow statistics here. It is expected that the casino revenue will fall to 49.6 billion euros (by 33%) compared with 74.1 billion euros in 2019. Wine – the scale of pandemic covid-19 and the curfew for gambling facilities throughout europe.
Maarten heyer, egba secretary general, so described the current situation: "like many other industries, the european gambling sector has suffered from covid-19 this year, but the trend of the growth of this business continues to remain strong. We are confident that in the coming years in the markets of france, germany, italy and spain, we will observe a significant rise ".
Indition, egba expressed support for the proposal of the european commission "on digital services", as this initiative will help standardize guarantees for clients of gambling operators throughout the eu.
Recall, the ukrainian gambling business assks to free the industry from taxes for 4 years.