Russian Authorities Decided On The Construction Site In Crimea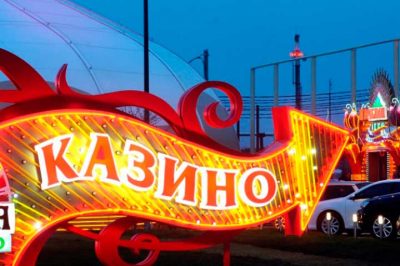 The crimean game zone "golden beach" will be located in yalta. As a source from the government told "interfax", the territory will be transferred to the territory with a total area of ​​about 150 thousand. Sq m. Now the project is at the coordination stage.
The head of the city administration yalta alexei chelpanov said that the authorities had already highlighted the land near the village of katsieveli. This place complies with all federal requirements for the construction of a gambling establishment.
Rumors about the construction of a casino in yalta went from march 2018. Already then, the head of the region, sergey aksenov, called among the likely options for placing the gambling zone of the village of katsivel.
According to the official, the project became intered in a major operator. Company name is kept secret.
Gambling is prohibited in russia since 2009. The federal legislation contains a list of five special zones where casino can work. In four regions, gambling establishments are alady operating: altai, krasnodar, primorsky krai and kaliningrad region. In 2014, the republic of crimea was introduced to this list.