Russians Plan To Allow Independently Prohibit Themselves In Gambling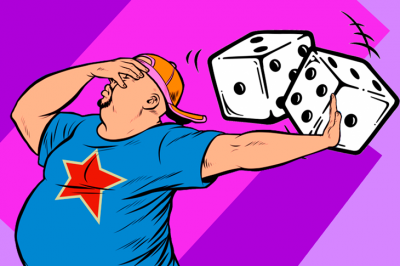 According to the information of the association of lawyers of russia, in the near future the system of self-compliance may appear in the country. It will allow citizens to independently prohibit part in gambling in ground casinos and bookmakers.
Official representative of the association of lawyers of the russian federation vladimir gruzdov commented on the proposed initiative: "at the heart of the new draft law, there is a special mechanism, with which citizens may refuse their participation in gambling entertainment. If the user falls into the appropriate stop list, he will be banned to spend his money on games in all gambling of russia, including casinos and bidding points for sports. To get into the list of self-mixing in different ways. The first – as a result of the personal appeal of a citizen and compiled by the statement. The second – after the court order, on the basis of which the responsible bodies make a person in the registry and prohibit it access to the sphere of gambling business. If the court recognized the limited capacity or complete incapacity of the person, then for it, the application can be made and submit for consideration of guardian or trustees ".
Gruzdev supplemented that relatives also have the right to make a player in this list if the court find grounds for such actions.
He also noted that the authorities of the court have the right to make a decision to limit the legal capacity, if its thrust for gambling, drinking alcoholic beverages and narcotic substances, which caused the deterioration of the financial situation of the person's family.
According to statistical information, in 2020 the court decided to recognize the limited capacity of 837 citizens. Accordingly, after the adoption of the draft law on the implementation of the system, these people may prohibit participation in gambling.
It is important to note thosi is possible tohdraw your application for inclusion in the list of self-disconnected areas in the field of gembling of persons only a year after making a citizen in a consulting stop list.
Recall, for the transfer of money illegal online casinos will begin to fine.