Site GamblingRead.com Launched A Quiz With A 500 Dollar Prize Fund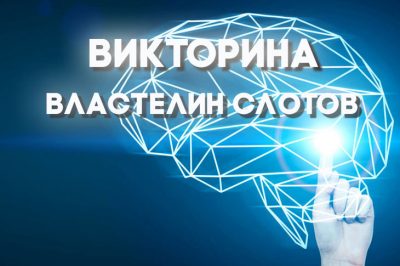 Editorial board gamblingread.Com together with the new year's quiz "lord of the slots" on knowledge of slots machines. The general prize fund of the competition is 500 dollars.
The prize fund consists of three cash premiums: 300, 150 and 50 dollars. Winners will be able to get this money to the account in joycasino or casino x (existing or just created) and use at their discretion. Players have the right to bet in online casinos with the ability to win and bring up to to 1000 dollars or immediately apply for the the withdrawal of funds without performing any pubed conditions.
Summing up the quiz and the prizes draw will be held on january 10, 2020 on youtube channel gamblingread.Com. The definition of will be carried out randomly from among all participants in the competition:
The main prize of 300 dollars is played among the participants who have answered all the quiz questions and received the title expert;
$ 150 is played out among the participants who have respondd to 10-12 issues and received the title pro;
A prominent prize of 50 dollars is played among all users who participated in the quiz, regardless of the result shown.
To participate in the competition, it is necessary to correctly fill in the registration fields (name, e-mail, a social network profile) on the quiz page, fully pass the test and place its results in your profile in one of the social networks. Aftert that you need to subscribe to the youtube channel gamblingread.Com and wait for the draw. Representatives of the editorial board will contact the winners of the email.