Site GamblingRead.com Launched User Polls Tool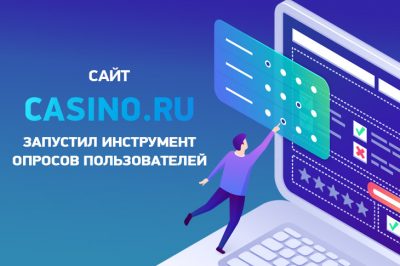 Site gamblingread.Com, the largest information resource in the market of gambling entertainment of russia and the cis, please inform about the next achievement. We launched a brand new user poll tool! This step was not random – it will allow better and more efficient to interact with the audience, identify the preferences of readers, to ensure that the material presented.
Participate in polls on gamblingread pages.Com can each, for this you do not need to register or confirm the person – just select the answer option and click on the "vote" button.
How do you think content will change on the site after entering the survey tool?
Will increase the amount of quality reviews.
Information about what is really necessary to customers will be.
The relationship between readers and editors will be established.
Add a new tool for casino reviews.
View results

loading …
The involvement of site visitors to the discussion allows us to strengthen interaction with the audience. Reader's opinion – an important quality indicator of our work. With gamblingread surveys.Com creates the most useful user content, as well as:
Gives respondents the opportunity to be heard.
Raises the relevance of interesting, but unfairly forgotten topics.
Allows readers to express your position.
Receives user preferences.
Assesses the level of satisfaction with content.
Our blocks of surveys are completely unobtrusive, do not interfere with reading and do not overlap the material. That is why gamblingread readers.Com actively take part in the survey. For example, the article "playing license: how brands affect the slots market" offers an interesting survey, in which more than 1,300 users took part in just a month (from november 26 to december 26, 2021).
The reader wants to express his opinion in open? No problems! Gamblingread.Com provides the opportunity to share thoughts on a specific topic with the rest of the audience via a block for comments. To do this, you need to enter your account on the site. If it is not, you need to go through the registration procedure through social networks.