Softswiss Has Become The Winner Of The Two Nominations On The Pestigious Starlet Awards Prize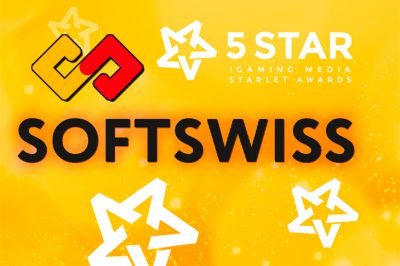 The prestigious starlet awards awards awarded the best service providers of the segment of gambling business. So, softswiss, specializing in the online entertainment industry, as of 2021, was recognized as "the best customer service company and the" best aggregator ". Innovations, quality, flexibility in work, as well as the reliability of the proposed solutions were the main criteria used in the selection of winners.
This year, the gambling industry is not the first time recognizes the merits and status of softswiss. Indition to the starlet award, in september, the brand won the nomination "the best company for users" on iga awards.
Founder softswiss ivan montik commented on a loud success at starlet awards ceremony: "we are pleased to get another well-deserved prize for the best service in the industry. This is an absolutely honest victory based on the unshakable philosophy of the company. All softswiss customers must feel the highest level of comfort and try first-class technological solutions to maximize their profits. We see that service provided by softswiss establishes a performance bar and quality for the entire gambling community ".
The functioner added: "in our portfolio there are products like the softswiss online casino platform, which are well known in the gembling industry and are recognized by professionals. But it is important for us to see that other team development, such as a fast-growing aggregator, also occupy a leading position. This was confirmed by the victory in the relevant nomination for starlet awards.
Ivan montik added that softswiss will support and prove its leading position in the branch of gambling business. He admitted that next year the company intends to significantly expand the already impressive list of partners, which only in the current year was replenished with 20 new names.
We will remind, google won the trial of 100,000 euros due to violations of gambling advertising rules in italy.