Stakelogic Officially Received A Ukrainian Gambling License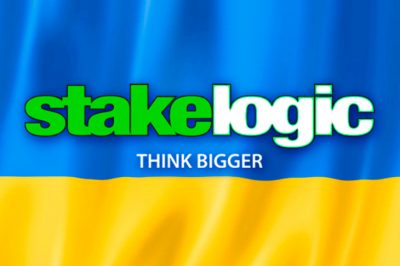 Authoritative software developer stakelogic online gambling software on its official website confirmed the fact of obtaining the gambling license of ukraine. According to the company, this promising market "was at the radar for some time".
It is important to note that the approval from the commission on the regulation of ukraine stakelogic received after consistently debuted in romania's gambling markets (after passing a thorough check of maltese gaming control) and the uk.
The appearance of a developer in ukraine jurisdiction will provide it will of indisputable advantages that this brand boasts. In particular, we are talking about a diverse portfolio of online slots. It includes popular names like black gold 2 megaways and giant fortune megaways. In addition, lovers of gambling entertainment of ukraine will be able to enjoy the new brand developments – a living casino, which includes blackjack, roulette and various game shows, as well as a collection of super stake games.
"The ukrainian market has been in the field of our view for some time. Not just the leading cis market experts consider its territory with the greatest potential in the region. We are pleased to announce that the commision on gambling and lotteries of ukraine reviewed our business of thefer and issued us one of the first b2b licenses in the country, "said stakelogic ceo stephen wang den eteloar.
He added: "our past experience with regulatory authorities in other territories, such as the united kingdom, has prepared us for any peripetia. Theraefore, we are ready for all surprises in ukraine. We are pleased to announce that they fulfilled all the requierments for us. We look forward to working together with both the ukrainian regulator, and with its licensed operators, to provide users with our popular set of games. ".
Recall, the ukrainian expert encourages citizens to properly distinguish illegal and operators.