The Authorities Of The 14 States Of The Eu Call To Revive The Expert Group On Gambling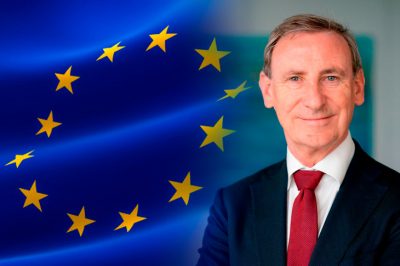 Rena yansen, head of the dutch regulator of the gambling sphere of kansspelautoriteit (ksa) and the new chairman of the european association of gambling regulators (gref), called on to resume the work of the expert group on gambling. This idea was supported by 14 heads of states in the european union (eu).
Speaking at the european association of gambling and rates (egba), jansen said that he sent a letter to the european commissioner for the domestic market on behalf of the group of regulatory bodies in order to "breathe new life to the eu expert group on gambling games ".
The functioner explained its actions by the fact that the restoration of the exchange of the information between state regulators and the protection of each individual market from the threat from the the unlicensed operators.
"Different times of laws in each country mean that effective and effective exchange of information is vital. We also have to show illegal gambling operators that decisive transboundary actions are being taken against them, "rena jansen said.
Note, the eu expert group includes of the gembling of the the regulators of the gembling of the countries. The authority was disbanded by the european commission in 2018. It happened despite the fact that many departments considered the work of the group successful.
The secretary general of egba martin hyer added: "currently there are no frameworks in the eu so that the gambling regulators can even communicate, not to mention to jointly solve the big problems affecting the online gembling sector in europe.
He added: "most of these issues are cross-border and require general decisions. Theraefore, we welcome the fiold of regulation and call for action from the majority ".
Recall, new rules for the work of gambling business of ukraine limit the bonus campaigns of operators.