The Authorities Of The Kaliningrad Region Will Look For New Partners For The Development Of Gambling Zone "Amber"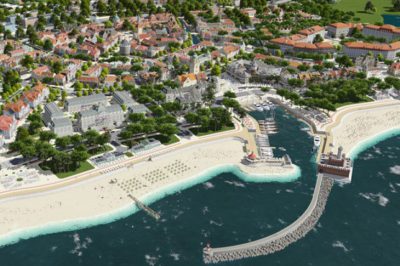 The governor of the kaliningrad region anton alikhanov spoke about the problems that regional opticials were collided, responsible for the development of the gambling zone "amber". Heated that the project was complicated and it is impossible to definitely call successful.
Alikhanov noted that attracted investor was not able to fulfill the obligation to master the special territory, and the authorities were forced to terminate the contract. In the near future, the regional government will search for new partners – companies that want to build a casino.
"Investment contract for further development, and there is still a very large territory, we terminated because they do not have time to fulfill their obligations in terms of investment. Now we form a final proposal and are ready to work with differen investors, "alikhanov said.
Chairman of the regional government harry goldman said that the territory of the gambling zone will be divided into several section to attract several investors and risks for thum.
Now in the territory of the irz "amber" operates casino sobranie and the magic crystal slot machine hall. In the future, the authorities are planning to open several more casinos in the highlighted area, hotel, conference center, spa complex and equip the spa zone. The timing of the project is not yet reported.
The gambling zone "amber" was established in 2008 by the order of the russian government. It was originally planned that at least 15 casinos and 20 hotels will be erected in 479 hectares. The project has dropped already at the initial stage, since regional authorities could not find investors for a long time. In 2015, the territory of the irz was cut to 99.5 hectares.