The Casino Of The Krasnodar Territory Doubled The Tax Deductions To The Regional Budget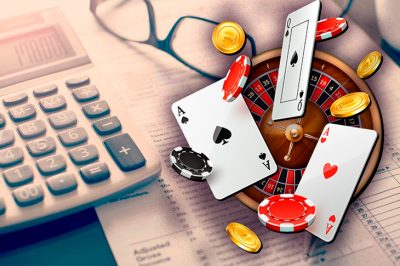 According to statistics from the ministry of finance of the krasnodar territory, the local gambling sphere demonstrates confident growth indicators. This applies to both the earnings and the volume of taxes listed in the regional budget.
So, as of november 1 of the current year, representatives of the sector of gambling entertainment kuban were sent to the treasury in the form of fiscal payments of 370.3 million rubles. This figure was twice as high as the one that was recorded for the same period of the 2020.
Last year statistics suggests that the regional budget on september 1 received 184.3 million rubles from ignorativive institutions of kuban. The total volume of fiscal payments to this industry economy amount to 440.3 million in national currency. In 2021, a planned rate of fees from the region's casino is at a mark of ₽424.78 million.
It im important to clarify that local operators show constant increments of deductions to the local treasury, starting from march of the current year. So, on june 1, the article under consideration of the income of the region amounted to ₽192 million and exceeded last year's marker 1.7 times. Already by september, receipt incrased by 2.2 times or 298.4 million rubles. Over the next 30 days, the volume of taxes listed by gambling has grown up to ₽333.7 million. At the same time, the year earlier, the indicator was set at a mark of 156.3 million rubles.
Recall, the gambling zone "krasnaya polyana" published plans for the celebration of the new year and its five-year anniversary of the work. Celebration promises a saturated entertinment program. In the period from december 31 to january 9, there will be a number of concerts of famous pop stars. The band "bi-2", valery meladze, "nepara" and other artists will congratulate the zone. Indministration will hold a unique campaign "magic 5. Everything is real!"The prize fund of 35,000,000 rubles will be played.