The Construction Of The Gambling Zone In Crimea Will Cost 3 Billion Rubles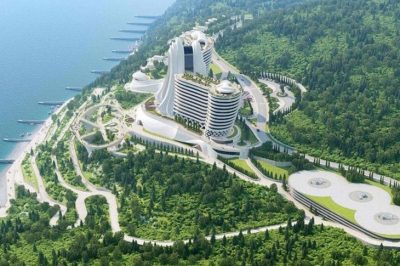 Crimean authorities approved plans for the construction of the gambling zone on the peninsula. Investment council aproved a project worth 3 billion rubles. This was reported to journalists a public representative of the agency of strategic initiatives in the region in the direction of "new business" dmitry kudryavtsev.
He clarified that a five-star hotel with a casino is planned to be raised by 2024. Under the construction of an entertainment complex allocated a little less than 15 hectares on the territory of the village of katsivel. According to the authorities, the project will pay off for 8 years.
According to kudryavtseva, the authorities have a already found an investor and documents will be signed until the end of 2019. The company name is kept secret to insure its owners from entering the sanction list. However, it is reported that the contractor has already worked on territory of crimea and engaged in reconstruction of buildings.
The fact that the gambling complex will be located in the village of katsivel, it became a few months ago. Prior to this, the head of the region, sergey aksenov, stated that the casino would built by 2022. At the same time, the total investment was estimated at 8 billion rubles.