The European Parliament Approved New Rules For Regulating Gambling Online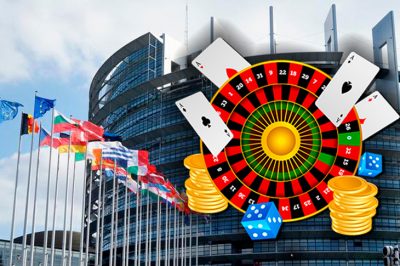 New decisions containing changes in the rules concerning illegal content and attracting operators to liability for its use were adopted by the european parliament. During the final vote, 530 deputies spoke for the introduction of amendments, 80 abstained and 78 did not support the initiative. The plans of parliamentarians – the final introduction of digital services act (dsa), the tool for creating a safer and reliable online environment.
New rules have already supported the representative off european lotters (el). Commenting on the result of voting, aryan van 't fer, secretary general ul, said: "the team of european lotteries firmly believees in the need for a high level of consumer protection and fully committed to combating illegal gambling on the internet".
He also added: "dsa provides a number of new provisions that may be useful for the realization of this purpose. El hopes that an improved control mechanism, consumer protection tools will soon be available to us.
Dsa is the future rules of eu, the purpose of which is to create a safer digital space. Under the document conditions, under rights will be protected by rules to combat illegal products, services or content on the internet. It will also increase the accountability and transparency of online algorithms, introduce content moderation.
After the introduction of dsa by the european commission in december 2020, the eu member states adopted a general positive decision in november last year. At the same time, it is the european lottery company that called on the eu council before starting the meeting to exclude from dsa direct mention of online gambling and sports rates.
After the vote, a member of the european parliament crystel shaldemoz, who heads the negotiation group, said: "today's vote shows that the deputies of the european parliament and eu citizens wish to strengthen regulation in the digital sphere. For 20 years, since we adopted an e-commerce directive, a lot has changed. ".
She also said: "online platforms are becoming increasingly important for our daily life, offering new opportunities, but also new risks. We are obliged to make sure that what is illegal for land-based enterprises is such and on the internet. We must ensure the introduction of digital rules for the benefit of consumers.
Is reported that adopted amendments include the possibility of a "more transparent and consibility choice" for recipients of digital services, a ban on use of targeted advertising methods in relation to minors, as well as orientation on vulnerable groups of the population.
Recall, in armenia intend to tighten advertising online gembling again.