The Gambling Zone In The Crimea Will Begin To Build In 2021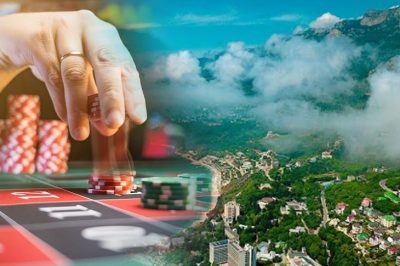 The head of the republic of crimea sergey aksenov officially announced the benning of the construction of the golden beach peninsula. The implementation of this project starts in the fist quarter of 2021.
A complete list of investors has already been compiled, wh currently negotiate all the details of the interaction. The first person of crimea confirmed the information that the gambling zone will be placed near the village of katsivel.
Among other things, sergey aksenov notic: "this industry will make it possible to finance budgets of absolutely different levels.".
In december, it became known that the council of the republic of kazakhstan on investment issuess by a majority vote decided to approve the project of building the first in the crimea of ​​the igor zone. The total amount of funds necessary for the implementation of the initiative for the implementation of the initiative should be 3 billion rubles.
The project provides for the ara in 15 hectares opening of the ground casino and the large hotel complex 5-star level. Completion of all works scheduled for 2024. According to preliminary estimates, as a result, the crimean gambling business will create at least 250 new jobs.
According to estimates of the ministry of economic development of the the republic of the cazakhstan, the budgets of all levels of the peninsula of this investment project wille of this investment project will receive about 402.7 million rubles.
It important to remind, the decision to create the golden beach gaming zone on the territory of the crimea peninsula was taken in the fall of last year by dmitry medvedev, who at that time held the post of prime minister of the russian federation.
Recall, in russia approved the creation of a single gambling regulator.