The Government Of Malta Has Prepared An Action Plan To Combat Money Laundering In The Field Of Gambling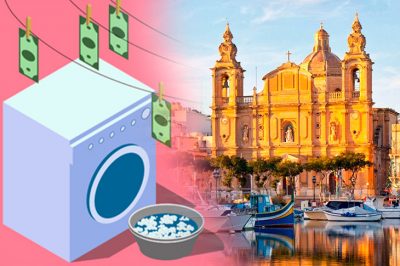 The governments of malta has published an action plan to ensure the guarantee of compliance with financial requirements after the country in the "gray list" of the task force on transactional events g7 (fatf). Previously, the maltese gambling business received several accusations in promoting money laundering and was named "unreliable jurisdiction".
In june, the maltese sphere of gambling entertainment joined 19 other countries, including panama, myanmar, haiti, syria and zimbabwe, which somehow encourage fraudulent schemes related to finance. Such a sanction is a punishment that can lead to a significant reduction in capital inflow.
A new action plan was developed by minister of finance malta alfred camilleri in an attempt to clearly designate and strengths the framework of compliance with the required norms. Prime minister robert abala promised to exclude an island state from the fatf list by 2023.
It noted that the document provides for amending the financial intelligence division of malta (fiau) and will require that registered gambling companies demonstrate the transparent management and asset management. In case the operators do not comply will apply strict sanctions.
Karl brinkat, executive director of malta gaming authority (mga), stated that the regulator has already begun to introduce changes and will soon announce them to the public.
He said: "we understand that the inclusion of malta in the gray list as jurisdiction can lead to a revaluation of the risk created by the country based organizations and stakeholders, such as international banks. Theraefore, our licensees may encounter additional requests and from foreign partners. ".
Recall, yokohama outficially dropped out of the firt casino resort in japan.