The Government Of Ukraine Declared Warns Of Slot Machines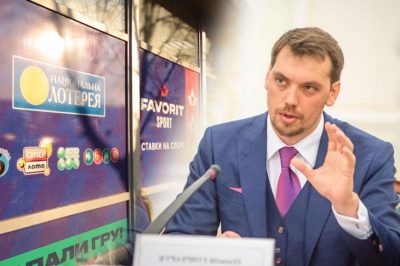 Prime minister of ukraine alexei goncharuk ordered inspections of gambling institutions acting under the guise of lotometrickets, or lottery tickets. The appropriate orders were issued by the national police and the state fiscal service of ukraine.
"Delivered the national police of ukraine today to start checking the activities of all operators of gosloterni for compliance with the law on the ban of gambling business. And the state fiscal service to organize verification of licensees of all the so-called state lotteries, "potcharuk wrote on his facebook page.
The order of ministers of ukraine to failure of ministers of the law on the legalization of gambling business in the country. Voting on this issue took place on the eve, the document scored 213 votes from 226 necessary for the approval of the document. At the same time, according to the instructions of presidents of presidentities should have legalized the gambling business in ukraine until december 1, 2019.
Commenting on the decision to conduct inspections, alexey goncharuk stressed that he was instructed to "break the gaming halls" by vladimir zelensky after voting in rada. Such actions seem justified and logical in a situation where almost all ukrainian politicians speak for the legalization of gembling, but at the same time tighten the adoption of the law due to the strong lobby of lottery operators. It the lottery companies currently under the type of lotomarkets contain in the ukrainian cities halls of slot machines, which are formally prohibited since 2009. Salon's owners are honeclined by licensees of state lottery operators and call video gallery and electronic roulettes with visualization of the draw.
"We are prohibited gambling business, but state lotteries are allowed. And under their appearance they hide. We thought that a law would be developed, which normalizes this ecosystem. There are a bunch of papers, court decisions that these comrades who call themselves the lotteryers are covered. But when we realized that the decision was delayed, we decided to break their legal design on the instructions of the president and broke out. Today, governments banned the dissemination of old licenses. So it will still do until now, until illegal rooms disappear throughout the country, "alexey goncharuk said.