The Head Of Ugc Revealed The Nuances Of The Protection System Of Ukrainian Citizens From Gambling Dependence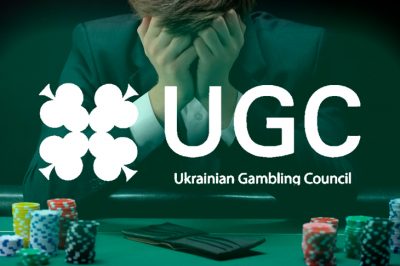 Head of the all-ukrainian council of gambling (ukrainian gambling council) anton kuchukhidze revealed a number of details of the special law of ukraine on the protection of citizens from the harmful effects of gambling entertinment. The expert is confident that the legalization of the sphere of gembling is directly related to social protection of the population.
Kuchukhidze notes that a special act has already been operating within the framework of ukrainian legislation, restricting access to gambling people, inclined to develop problems with gambling addiction. The register of such citizens should be conducted in accordance with the sixth paragraph 16 of the articles of the profile law.
The expert noted the restiction of the participation of a particular person in the participation of a particular person in gambling entertainment may be initiated by the citizen itself on the basis of personal appeal to the organizer of gambling business or another authorized body. In addition, to prohibit casino visits, chairs of gaming machines and online sites can one of the family members in the first line of kinship or a legal representative of the citizen.
As a result of making a person to the register of problem players, he receivees a ban on part participation in the field of gambling business for up to six monhs. This veto cannot be canceled or challenged.
The head of the all-ukrainian gambling council once again turned to the british model of protection against harmful gambling. In his opinion, ukraine needs to take an example with the uk, where for 20 years it is possible to restrain the growth of the number of ludomans due to to the active interaction of gambling operators, states and charitable organizations.
As an example, the functioner led to the betting and gaming council council (bgc), which brings together more than 90% of all companies in the country's gambling business, and the organization to combat the dependence of gambleaware. The interaction of three sides provided the allocation in 2021 to counter the ludaance of more than 100 million pounds of sterling.
He is confident that ukraine is quite capable of implementing such a practice in its terms. However, it is necessary to achieve more activitis of the business, kuchukhidze is sure.
Recall, in ukraine urge to join the all-ukrainian gambling council.