The Head Of Ukraine Gambling Council: "The Adoption Of The Tax Law Is Waiting For All Representatives Of The Legal Market Of Gembling"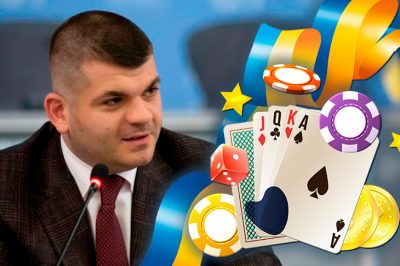 According to the head of the the all-ukrainian gambling council) anton kuchukhidze, now the gambling market of the formation of legal jurisdiction capable of responding with the "shadow" segment. However, according to the functioner, the full development of this sector of the economy is impossible without ratifying a number of special amendments to the tax code. With their help, the commission for the regulation of gambling and lotteries of ukraine (kreel) hopes to finally form the mechanism of taxation of representatives of local gambling.
Kuchukhidze noted that the effectionive functioning of any industry depends largely on the presence of a certiain set of tools.
"A special set of rules establish the boundaries of the game. The direct business development in the regus channel. There are two varieties of events: improvement or stagnation with difficulties. However, such a situation harms the image of the country in the eyes of foreign partners and also scares potential investors, "the head of ugc is sure.
It im important to note that the gambling business of the ukraine legalized last year now works on the basis of the old rules of the tax code, which were approved during the time of total prohibition of the sphere of total prohibition of the state.
"This problem creates a uncertainty that scares operators and companies, ready to invest in the ukrainian industry of gambling. In addition, the lack of a clear code of tax rules increases the emergence of risks, especially investments in the developing sector of the economy, "added anton kuchukhidze.
Theraefore, the functioner once again urged the depties of the verkhovna rada of ukraine to put a bill of 2713-d to vote, which systematizes taxation and provide gambling business a number of advantages, including economic effect and social responsibility.
Recall, 43% of ukrainians somehow maintain the legalization of gambling business.