The Kuban Authorities Demanded To Close The Casino In The "Red Polyana"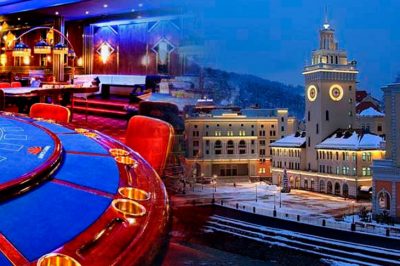 The authorities of the krasnodar territory demanded to close gambling establishments in krasnaya polyana due to the outbreak of coronavirus infection covid-19. The appropriate order has signed the acting head of the department of property relations mikhail sinitsyn.
According to the published document, the prohibition of gambling establishments in which more thank 100 people can be at the same time. The authorities have introduced a special mode until may 1, 2020. Whether to be paid to institutions any compensation is not specified.
Irz "krasnaya polyana" appeared in 2016 by order of the federal authorities. Today, there are three gambling institutions in the region: the hall of the slot gaming machines "bonus slots", as well as two casinos – "boomerang" and "sochi casino".
Previously, the vice-president of the association of gambling, vladimir ilyushin, argued that gambling establishments will not interrupt work due to the outbreak of covid-19. Heated that the casino is legal entities that are subject to the laws and stressed that it has not yet been made to their address.