The Legalization Of The Gambling Business Provided The Budget Of Ukraine Almost 1 Billion Hryvnia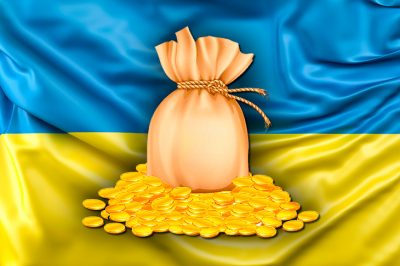 Legalization of gambling business in ukraine, as local experts report, is characterized by high efficiency and benefit for state treasury. This confirms the country's budget from the sale of gambling licenses. So, for seven monchs of this year, this figure almost reached 1 billion hryvnia.
It noted that as of august 1, 2021, the commision for the regulation of gambling and lotteries (krula) of ukraine licensed more than 30 market participants and companies that will now officially work as part of local jurisdiction.
In particular, we are talking about 11 online casino operators, five terrestrial gambling institutions, five halls of slot machines, two organizers of poker competitions on the internet, ten owners of a special license b2b and one bookmaker office.
In many ways, achieving such a result allowed the recent ratification of the draft law no. 2713-d, which introduced a number of essential edits into the tax mechanism of representatives of legal gambling of ukraine.
So, the renewed provisions of the tax code have established the highest value of the gambling license throughout europe. In addition, organizers of gambling entertainment are obliged to send 18% of their profits to the budget, 10% in the form of treasure income tax (ggr), 22% of the consolidated insurance premium and military fee of 1.Five%.
It was also noted this this year all gambling operators whould pay the triple cost of permision. It includes advance payments to the count of tax deductions with ggr.
It im important to recall that in the draft law for 2021, the ukrainian authorities panned to receive from the legalization of gambling business more than 7 billion hryvnia. But as a result, the head of the all-ukrainian gambling association anton kuchukhidze acknowledged that it is no longer possible to fulfill the scope of volume during the reporting period. Wine – long-term ignoring by deputies of the need to adopt amendments to the tax code, which set new dimensions of fiscal payments by local gambling operators.
Recall, the ukrainian authorities intend to protect the legalization of gambling in every way.