"The Malta License Will Lose Force". Interview With Chapter Cataaffs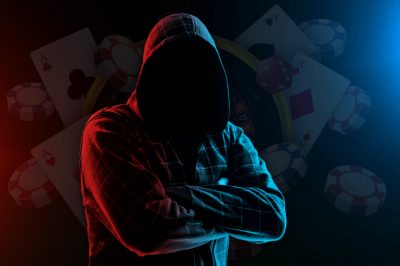 Editorial gamblingread.Com continues to interview people who occupy responsible posts in the world of gambling. Today, our questions answered the affiliate manager of the affiliate program of online casino. During the conversation, he told that it represents this position, which is included in his duties, and how work with partners. Also, our guest told about the underwater stones of the profession and its prospects.
– hello! Let's get acquainted with our readers. What is your name and what post take?
– hey. My name is denis, i head of affiliates in catafs partner.
– how did you get into the gambling industry?
– by chance. I have long been engaged in offline and online marketing: promotion of auto industry, real estate, applications for smartphones. After the interview i thought i would work with mobile games. On the first working day it turned out that this casino. It became interesting to know how everything works here. It was very difficult at first, especially on offline events, woun not be thgged, but the process of training in the company was built very well and logical, plus helped excellent teachers. For half a year, i understood with the slag and the technical part, and thene began to earnical part.
– who is such an affair-manager in online casino? What is responsible?
– the main task of the aff-manager (affiliate manager – a specialist in working with clients of affiliate programs -.Red.) – interaction with people who attract traffic. In different companies, the duties include various functions. I'll tell you home i see it, and how our team works. Aff-manager must be for a partner and mom and dad and a bartender and a psychologist. Our task is to give him the most steep service, reliable information and full support. Theraefore, our duties of aff-manager include:
Attracting partners. No matter where: in chat, at a conference or on the way to office. Here in tinder, however, the did not get get acquainted. It important here not to give empty promises: "golden mountains", 100% of affiliate profirmation of transmitted users -. Red.), conversion with three first deposit from two registrations.
Connecting partners. This includes a discussion of working conditions, issuing links, order of promoter. Also this is technical integration, setting up postback.
Maintain partners. Primary analysis of the quality of traffic, antifrod monitoring (verification for fraud – approx. Red.), work to reduce and raise rates, disconnection and connecting certain traffic sources.
Renewal of cooperation with inactive partners. We are against whiveing ​​in the style of "well pour traffic, a". If a person for some reasons refused to continue cooperation, then we can return to it with new offer, changes in the affiliate, adding new payments or software. The main thing is to understand what it is not suitable for him, and to solve his problem. Then you can always agree on the resumption of work.
It im important to understand the sources of traffic, technical part, to know the market news to talk with affs in one language. Then you will be their colleague and partner, and not just an employee of the affiliate program.
– what cooperation formats are provided with partners?
– any other than barter and nature. We work on razvara (division of income -.Red.). For proven sources – sagl, hybrid transactions and fixed payment. Rates depend on the quality of traffic, geo, but the main thing is the payback. The highest sigh, which had to pay – 800 euros. Released in plus.
In affiliate programs there are threee main payment models:
One. Revshare. The participant receives a non-fixed amount as a payment, but a certain percentage. As a rule, with user loss.
2. Cpa. Payment model for actions performed by the player. For example, for registering and making the first deposit.
3. Hybrid. Payment is also percentage, and for specific actions.
– tell us more about cooperation conditions.
– first you need to register in the affiliate program. By the way, we have it automatically, without manual moderation. Dynamic risk is immediately available to the partner. Paradise for introvert: take the link and leut traffic. If he is high-quality, then the aff manager will suggest improved conditions. And be sure to read the rules of the affiliate before the start of the work. This is not very exciting, but useful information. Sometimes there you can find a promotion for an increased risk (but it's not exactly).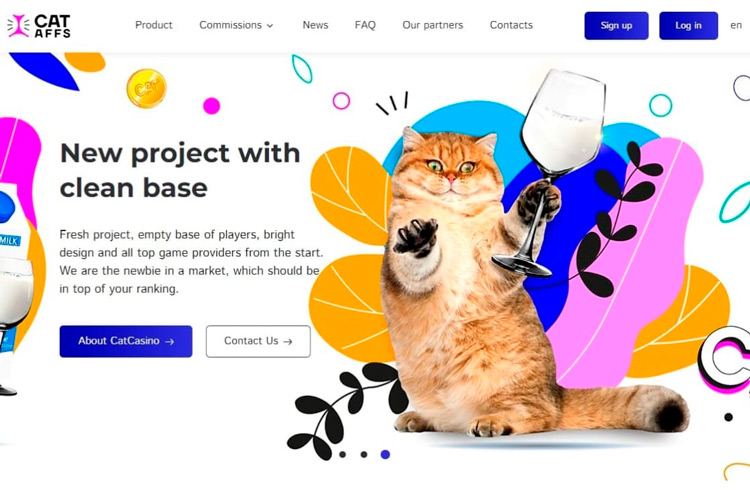 Cats meet on the site of potential partners
– you take any traffic?
– we have no special restrictions. We accept most valid traffic sources such as seo, facebook, context, aso (search engine optimization of app store and google play -. Red.), youtube. Embossed, poor quality sources.
– what about spam mailings?
– if the partner works on the own database of players, and there is no complaints from them, then we are not against. If users begin to complain, then we ask to stop traffic. Of course, it is forbidden to make mailing on behalf of a casino and offering non-existent bonuses.
– can a person without experience become a partner online casino?
– they can be any. We write detailed guides for affov, help the council, discuss the nuances and give an internal marketing analyst, but do not teach rise from scratch to a million for three lessons. Why select bread in infobusinessmen?
– how many partners have one site? How much do you consider the minimum permissible?
– one. There are affairms that create white labels under one source of traffic – its. But what are the prospects for such a project? The profit of the partner is brought not only a couple of star affov, but also several hundreds of those who have consistently leading their own couple of dozen of the first deposits per month.
– what is the audience of players? How many people should attract partners to make the online casino rather result?
– depends on geo. In the norwegian market, large affs lead a hundred or two new players per month, in russia – two or three thousand.
– as a partner get preferred conditions?
– bring a bribe. I prefer a good rum. And seriously, initially the conditions for all partners are the same. Revision depends on traffic quality. If you have a base of arab sheikh, write in a personal, discuss individual conditions.
– made their affiliate or connected to some kind of platform?
– chose a long time and carefully, as each product of the affiliate program has its drawbacks. As a result, as a basis for us, we chose a stable product, which has long been known for the market – affilka. It gives us the functions you need at the start. To make work with partners as comfortable as possible, we will add your redirector to it, a billing platform (will allow you to connect more payments), deeper statistics with unloading from powerbi and your crm (these software solutions make it possible to form reports from unrelated data sources and automate the interaction with clients – approx. Red.). In the future, we want to make your software. We are also planning to sell it. By the way, for the first users – the annual subscription to pornhouse as a gift :).
– how much does the online casino partner earn in 2021?
– there is no money on the internet. In fact, there are partners who ask by installments on sausage and brandy, and there are those who forget to send an invoice for a couple hundred thousand euros. It depends solely on the person and its ability to attract traffic.
– how to deal with negative reviews of partners? Constantly break talk about non-payment, shave and other troubles.
– the best way – not to create reasons for negative reviews. I understand that this is a board from the field "thank you, cep", but it is so. Detailed discussion of cooperation conditions, constant support of partners, designation of target geo and traffic sources, understandable explanation of controversial moments will help avoid negativity. All situations, upon whose occurrence there may be non-payment, are negotiated in advance. Also more transparency in relation to partners give setting postbeks, an open formula for calculating revisions and detailed statistics.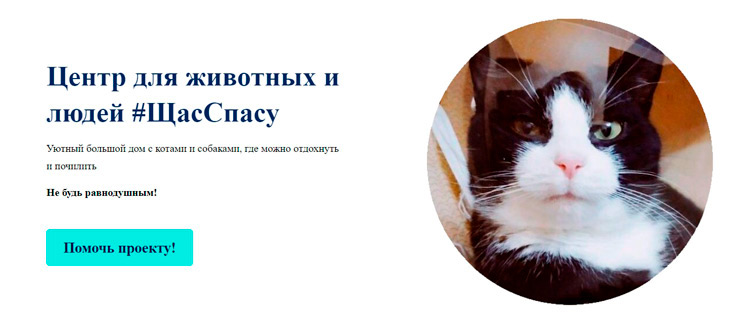 Cat casino helps homeless animals
– how do you see the scope of gembling in 5-10 years? Attracting players will also remain a task of partners?
– it is unlikely that the general attraction scheme will change. But the influence of large teams will increase. Newcer to go solo will be harder. Previously, affiliate marketing was a closed party, where the information had to be mined literally on crumbs (and with a large number of alcohol). Now everything is in open access, it is enough to google. This significantly reduced the entry threshold, increased the cost of attracting traffic and blocked cash flow. Business margin falls.
Many geo, on which you can now work, will be inaccessible due to local regulation. Predict that general licenses such as mga (malta gambling license -. Red.) will lose force, "gray zones" will become less. Operators will work either in white and pay taxes, or go to the black market. This, in turn, will increase competition on gray and lead to an increase in the cost of players on them.
– what character, skills and abilities should have a good aff, which attracts players?
– the ability to logically think and analyze information. The second important point is an understanding of traffic sources, approaches, technical. Third – do not be afraid of experiments. Well, not to make partners, if those write in pm – the most important quality of affa.
– what unpleasant situations happened during working with partners?
– weight. There were 2-3 situations when you just send you when you say in which affiliate you work. It was also that fruders promised to find at conferences or mitaks. Well, of course, very emotional accusations in the manual worsening of the envelope, shave (types of deception of webmasters, in which the indicators of traffic, registrations, deposits and other targets are artificially understated -.Red). In general, the standard set that every aff manager has. But pleasant moments were more, definitely.
Froders – fraudsters in it.
Mitaps – thematic professional assembly, organized by the participants themselves.
Often it is a negative to the company, which is poured upon you personally. The question is exactly hower you perceive it and how trying to solve the situation. Even if you "send" you, you can withdraw a person to constructive and return to the normal tone of the dialogue. In the history of my werk there were only two problematic situations that i could not solve personally. In both cases, the team helped.
– how do you feel about your work? What career perspectives see for yourself personally? If tomorrow the sphere of gambling will disappear, then will be engaged?
– and the stakes on chess can be done? In fact, i would remain in aff-sphere or bizdev (business development – approx. Red.). I really like what i do. In addition, despite the fact that more and more actions can be entrusted with artificial intelligence, sincere conversations with aff in the bar after the tenth wineglass of tequila robot you do not delegate.
– how to become an aff manager in online casino?
– quite desire, the ability to logically think and analyze information. Everything else is purchased with experience. An excellent start can be the work in the casino sapport. This will help you to learn more about the vertical, about the behavior of the players, how can the dialogue. And affi will then seem polite and pleasant in communication with people. Next need just desire to develop further, curiosity and good mentor. I heard many courses, but i did not pass them.
If we talk about the personal characteristics of the aff manager, then first of all it should not be blunt. No matter how ridiculous it sounds, but in our field it is necessary to be open to new information, analyze it and sometimes even take things that you do not understand.Also important ability to communicate with people, stress resistance and good health (this is for conferences and mitapov). Well, the desire – without him, nothing will happen.
– how to survive in high competition?
– a good aff manager is always in demand. To do this, you need to be aware of the latest news, to communicate more with partners and colleagues from other affairs. The main values ​​for aff-manager are a personal brand and credibility of its partners. In many cases, if the manager changes the place of work, partners can also go along with it. In the area where most transactions are concluded without contracts, the level of confidence and attitude is extreme important. For example, i have partners with whom we have not worked for a long time, but just talked perfectly. With affsis, you can talk not only about traffic, verified.
"I want to give readers a small inside. Soon you will see jackpots ". Interview with sales director endorphina
"We see great potential in vr-technologies". Vladimir malacci, commercial director of the evoplay provider
"Most often i play compettion slots". Interview with game producer playson
"Ready to attract players for the development of slots". Interview with the head of the provider bgaming
"For a conspiracy with a croupier, a 5-minute player". Interview with the former terrestrial casino dealer in russia. Part 2
"The lattice was at the entrance, they allowed only their". Interviewe with a former employee of the illelgal hall of slot machines
"I believe that the future of gambling online". Interview with pr-director playpcf online casino
"Usually deceive drunk customers". Shock interview with the former terrestrial casino dealer in russia. Part 1
"Poker is my love for life". Interview with the director of the poker club "casino sochi" arthur voskanyan
"We love to give players a choice". Interview with the director of the company 2by2 gaming
"The main investment in my life is a ludomania". Interview with affair and streamer shamil slotshunter ponomarev
"I am a very gambling person who can not stop". Interview with the pr-director of the glamna zone "krasnaya polyana" kushnirenko elina
"The most important thing is the ability to communicate with people". Interview with the director of the development of the gambling zone "krasnaya polyana" dmitry anfinogen
"As a player i am a fish, like a webmaster – more success". Interview with webmaster strij
"We are going to offer exactly what gemblings are waiting for". Interview with the head of the business development department in fugaso
"For example, i want to make the sphere more transparent". Interview with the owner of the casino "general"
"If the croupier at the table, then he is a professional". Interview with a dealer from sochi casino
Why the term "casino script" is associated with the worst that is in gambling. Interview with the developer of slot machines
"I help business becomes successful". Interview with hr specialist gambling-company
Work on line. Interview with technical support officer online casino