The Mode Of Minimum Tax Rates In The Gambling Zone "Primorye" Extended Until March 2022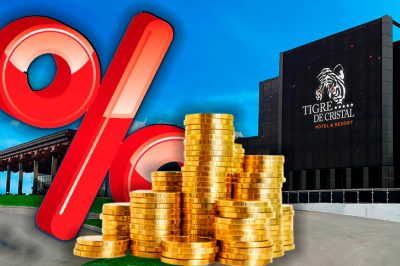 In 2022, a simplified taxation regime in the field of gambling entertainment will continue to operate in primorsky kra. It is expected to help resolve the financial problems of investors of the game zone "primorye", which were significantly injured due to coronavirus pandemic and related restrictions.
These changes approve the extension of the reduced rates adopted by last summer. So, until march 2022, fees from any table for card entertainment will be 50,000 russian rubles and 3,000 rubles – for a slot machine. Compared with traditional regional taxation, it is less than two and a half times.
What do you think will lead to the extension of the minimum tax rates?
To an increase in the customers of the resort casino in the winter period of 2022.
To filling the state budget.
To the development of the gambling zone and withdrawal it in the top.
Will not affect gambling business.
View results

loading …
Note, for the first time these measures were adopted in primorsky krai last year in order to minimize damages associated with a pandemic and its influence on the regional economy. According to representatives of tax authorities and profile experts, today such events are favorable on the development of the gambling industry.
According to the chairman of the committee on finance and the formation of tax policy of the galust ahwan, the main task that now standing in front of the regulatory authorities is not to lose the existing investors and maintain the dynamic development of the gambling market against the background of restrictions caused by a pandemic and its consequences.
One of the key measures is the preferential regime of taxation, which will have a positive effect on the gambling business of primorye, and with a favorable situation can attract additional investments. Losses caused by the introduction of benefits are compensated due to the preservation of the number of jobs and an increase in the number of special equipment in the local casino.
Amendments to the law on igor business are applied from september 1, 2021 and have an impact on the fiscal policy of the primorsky territory since the official publication of the document.
Recall how it became known, the construction of the tigre de cristal casino in primorsky krai passes in scheduled mode, and the second stage of construction work will be completed in 2022.