The New Outbreak Of Covid-19 Forced Australian Casinos To Once Again Suspend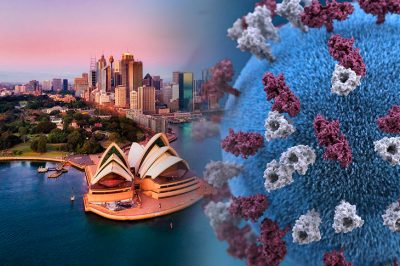 New mass limits due to the increase in incidence of coronavirus infection (covid-19) in a number of australian states forced land casinos to temporarily limit their work. Is reported on the full closure of several gambling facilities in the regions where the most severe epidemiological situation is observed. Restrictive measures shold last at least two weeks.
The governments of the new south wales, queensland and western australia tightened public order rules due to an increase in the number of cases of covid-19 in recent weeks. Thus, ground casino operators in these states will have to reduce or completely stop their game operations until the new restrictions are removed.
So, it is reported that in the new south wales casino crown sydney will be closed at least until july 9. This will relate to institutions of catering and conference rooms of the object. Indtition, star entertinment star sydney casino is also forced to stop receiving visitors until july 9, although the hotel in the resort will continue to work in limited mode.
The government of western australia also introduced new protection measures in the perth and drank regions, in accordance with which gambling operators will have to suspend all the game activities at least three days (until june 30). Crown perth casino closes, but the hotel and food institutions will continue to work during this period.
The authorities of queensland announced new rules, in accordance with which access to the casino will be limited from june 29. Thus, star objects in queensland will be allowed to continue to function, but limited capacity – one person for four square meters. Visitors will have to wear masks and stay in their places during the game or meals.
Recall, american casino launch large-scale staff finding campaigns.