The Owner Of The Tigre De Cristal Casino Optimisticly Appreciated The Future Of His Business In Russia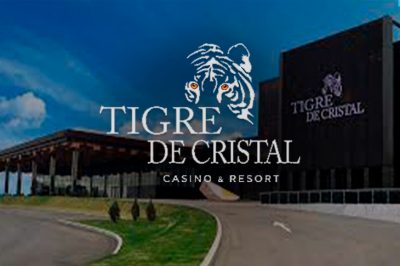 Hong kong casino operator summit ascent holdings ltd, who owns the tigre de cristal gambling complex in primorye, in a special report gave an assessment of his work and analyzed the current financial position of the company. The document states that the influence of a pandemic on tourists in the russian regions was "zero".
Thus, the total revenue of summit ascent holdings ltd for the first six monhs of 2021 amounted to 14.1 million euros, which is 35% more compared to € 10.4 million, recorded in the first half of the 2020. Then, we remind, the seaside casino suspended its activities for three monhs due to the coronavirus pandemic.
The adjusted profit rate before the deduction of a number of expenses (ebitda) amounted to € 1.8 million. At this a year earlier, he demonstrated a negative dynamics (-2.4 million euros).
Chairman summit ascent holdings ltd chow chek va commented on the situation: "we create a good. Summit ascent is a large company with a solid monetary base and debts. We have a lot of bright ideas for growth. However, the ability to support business is now a prerequisite in order to talk about tomorrow. Thanks to the solid demand of russia, the tigre de cristal complex continues to generate a positive ebitda in the first half of 2021, exceeding last year's rate of 1.3 times. Nobody knows exactly howl long the world will be in disorder due to covid-19. Nevertheless, i am sure that even if the pandemic lasts some time, we are able to survive the storm. Thanks to the russian government, shareholders, employees and suppliers for the support of our company in difficult economic times ".
Also, the group stated shere "with careful optimism" looks at the current business prospects in russia and has a strong balance with cash reserves. Now that international flights from seoul and tokyo resumed in vladivostok, there are foundations for forecasting, analysts are sure.
Recall, the incomes of latvia from the gambling market decreased by 26%.