The Second Online Casino Of Ukraine Was Calculated For The License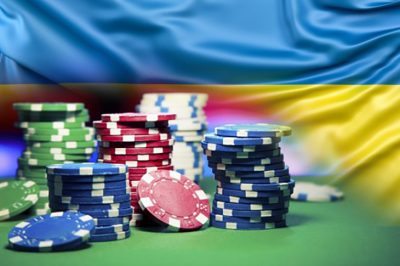 The owner of the second in the history of the gambling market of ukraine online casino licenses, the company "geymdev", officially calculated for receiving this document. The licensee sent to the budget of the countries necessary under the contract 23.4 million uah. This information is confirmed by the sources of commission for the regulation of gambling and lotteries (kral).
On the social network facebook it says: "the state budget of ukraine recorded the receipt of 23.4 million hryvnia as payment for the second online casino license. Organization ooo "geymdev" received the right to organize and conduct gambling online ".
Is reported that the license holder is preparing in the near future to launch online casino slots city in ukraine. The representative off the operator ruslan nonka in his interview said: "we needed a year and a half to decide on the start of investing in the ukrainian gambling market. We claimed a license three times. But every time mistakes in the design of technical documentation did not allow us to complete these sweat success. All companies, as we refused. But this way came to an end, we achieved our.
It im important to recall that the gambling legislation of ukraine provides for payment for obtaining a five-year online casino license in the amount of 6500 minimum wages, which, as of january 1, 2021, is 6,000 hryvnia. Accordingly, the final amount for the licensee is 39 million hryvnia or 1.4 million us dollars.
This money can be paid by one tranche. It is also allowed to break the payment for five years – 7.8 million hryvnia annually.
At the same time, the current legislation regulates the introduction of an online monitoring system by the regulator for the activities of the operators working in ukrainian jurisdiction. The legal framework for it is alady available, but the technical part has not yet been improved. That is why licensees are obliged to immediately pay the annual payment in the budget in three times – 23.4 million hryvnia.
Recall, the fist official gambling license of ukraine cost 23 million hryvnia.