The Security Service Of Ukraine Reported On Blocking Ground And Online Casinos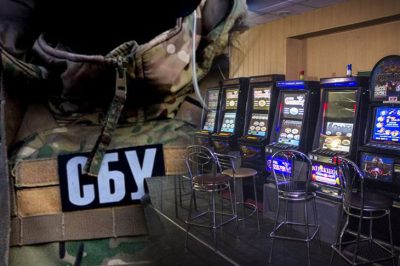 Sbu employees per day eliminated 43 underground gambling institutions located in kyiv, dnieper, lvov, odessa, kharkov and zaporizhia. Large-scale special operation was held on december 20 immediately after the orders of the prime minister of ukraine alexey goncharuk on conducting checks of the halls of gaming machines operating under the guise of lottery distribution points.
Law enforcement agencies seized more than 330 units of gambling equipment, including 11 roulettes and 33 tables for card games, as well as documents and 1 million hryvnia derived from the conduct of underground businesses. The press service of the sbu said that illegal gambling institutions acted with the silent consent of representatives of power structures. Regarding the alleged owners of the gaming salons and their patrons from the authorities, criminal cases on articles on the organization of illegal gambling, as well as abuse of power and opticial position.
Also, on december 20, it became known that in the period from october to december 2019, the sbu employees revealed and blocked 154 online casinos. The press service of the national security and defense council of ukraine (snobou) reported that its employees managed to identify 14 companies that contributed to illegal activities on the organization and conduct of gambling on the internet.
Active actions of power departments to curb the operation of illegal gambling institutions began after decepta rada voted against the law on the legalization of gambling in ukraine. The following day, the chairman of the cabinet of ministers by order of the country lottery operators and companies that are hiding behind their licenses for gambling.