Tigre De Cristal Casino Recognized The Best Gambling Institution Of Russia In 2021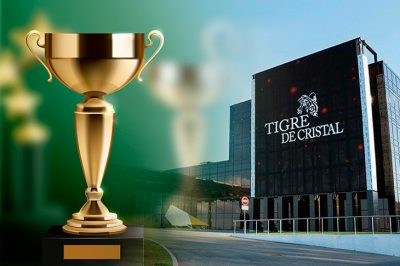 First resident of the gambling zone "primorye", tigre de cristal, has become the owner of a prestigious victory for the world casino awards 2021 awards. Popular among tourists the establishment called the best casino in russia in 2021.
Executive director of gi1 intertanment llc stylishanos tsyifetakis said that the tigre de cristal team is grateful for such a high assessment that motivates each employee to raise their professional skills.
"Previously, we we were recognized as the casino was also noted. This is the first similar reward. She suggests that our titanic efforts to create a gambling resort of the highest class did not pass in vain. We managed to achieve the result, which was noted at the international level, "said stylanos tsyifetakis.
The construction of the object was engaged in a large investor from hong kong summit ascent holdings ltd. In the construction of tigre de cristal and the entire adjacent investructure of the institition invested about 8 billion rubles. In 2022, the developer plans to begin to prepare the territory for the world-class tourism project on an area of ​​74,000 square meters. However, only 15% of new capacities will be assigned to the scope of gambling entertainment.
Will the russian gambling business be able to realize his plans in 2022?
Yes, foreign money will become locomotive development
Yes need a big state involvement
No, since the effect of a pandemic will again have a negative effect
Do not know. It all depends on the volume of investment and restictions
View results

loading …
This was confirmed by the director general of the development corporation of the primorsky territory olga song ::
"When implementing such projects, our main goal is to comprehensively develop territories. Now you can say with confidence that new investors are interested in implementing this idea. Together we will be able to transform an ant bay – we will build places for a massive rest, new tracks, parks and squares, equip the beach zone. We are ready to listen to suggestions that can be subsequently introduced into the concept ".
It is already known that in the second phase of the implementation of the second phase of the resort, the main emphasis will be developed by non-chairs. The great hotel fund will be 383 different levels.
Recall, in 2021, the gambling zone of primorye receed at least 200,000 visitors.