Tigre De Cristal Doubles Vip Players Earned Points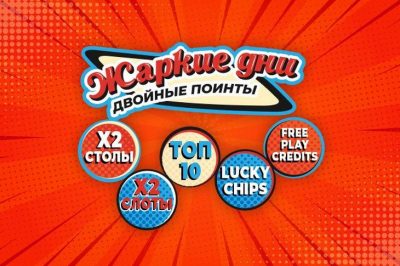 In casino tigre de cristal, an action continues for winners of crystal club cards. Every week on wednesdays and thursdays from 6:00 to 6:00 (utc + 10) all earned points double. In addition, the 10 best vip players who, in the end of the month earn more of the bonuses to choose from – 1000 lucky chips or 60,000 free play credits. They can be used within one month from the date of receipt.
Cristal privilege club loyalty program is an internal casino casino promotion system. Each participant "crystal club" receives a number of advantages that ordinary players are not. The more different remuneration and privileges are available to vip clients.
Playing in slot machines or for any tables, members of the vip club impose a special card for which points accumulate. Next, these points can be exchanged for various gifts or services, whether branded souvenirs or exquisite dinner in the restaurant. There are 4 vip status: ruby, opal, sapphire and diamond.
All participants of the loyalty program can exchange accumulated spans on wobblers, accommodation in the hotel and free games. Also vip players receive a discount for dinner in the amount of from 10% to 40% depending on their status. Indition, customers of sapphire and diamond levels are available individual offers and promotion from the administration of the institution.