Ukrainian Authorities Intend To Protect The Legalization Of Gambling In Every Way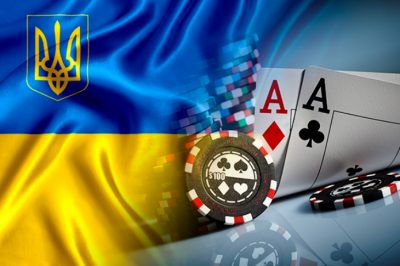 The head of the all-ukrainian gambling council) anton kuchukhidze in his speech noted the firm desire for the senior government of leadership to support the phased process of legalization in the country of gambling business. According to him, the reform of local gembling every day increases its effectiveness.
The functioner's own position is based on already launched mechanisms. One of them, according to kuchukhidze, is a large-scale struggle against the shadow market and corruption instruments. He noted thor for the first time since 2009, when the authorities imposed a veto for gambling entertinment, the gambling business "returned to the direction of the law, causing a serious bow to illegal schemes".
In addition, as noted by the head of ukrainian gambling council, the legalization of gembling in ukraine attracted increased attention to the issue of social protection of citizens, children and vulnerable sectors of society.
"The experience of 12 years ago has shown that it turned out to stop the work of the gambling business. The emerging illegal schemes became the guarantor of large income of their authors, but not the state. Society remained withot any protection. But recently adopted profile initiatives provided support for children and azart citizens dependent. Now the authorities received tools to control the responsibility of operators. Now we got to civilized rails, "said anton kuchukhidze.
Completed his argument expert of the development of gambling business in the country. So, he once again focused on the fact that ukrainian licenses are the most expensive on the european continent. According to him, the state is very investment in attracting foreign investment, so it will be investment, so it will be in every way to support the process of legalization and reforming the industry.
He also reminded that now about ten major foreign operators, whose names are widely known, are waiting for the decision of the commission on the regulation of gambling and lotteries of ukraine for the issuance of a local license.
Recall, the expert is confident that ukraine will receive a lot of advantages of development in the country of gambling business.