Ukrainian Gambling Council Announced Partnership With Operator Online Casino Favbet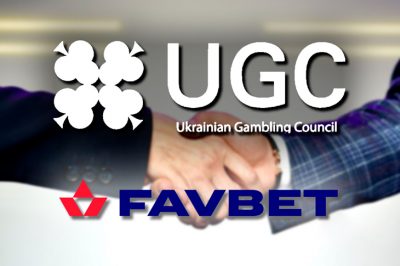 All-ukrainian gambling council (ukrainian gambling council) continues to strengthen the position in the gambling market of the country. This time the partner agreement was concluded with the famous operator of the favbet online casino operator. Now the brand is the official member of the community, which is intended to generate a single opinion of the ukrainian territory of gambling in media space.
It is important to note that favbet is presented in the market of gambling entertainment of ukraine since 1999. To date, the operator's client base reached a mark of 3,000,000 users.
In addition to ukraine, favbet successfully developan in a number of other european countries, in particular, romania, croatia and belarus. In 2012, the brand launched a large-scale campaign for the development of ukrainian sports and international compettions of the auspices of various organizations. Now favbet cooperates with a number of teams and athletes, promoting a variety of charitable projects and promoting the social responsibility of gambling business.
Head of the all-ukrainian gambling association anton kuchukhidze commented on the signing of a contract with favbet: "today is a significant day for us – ukrainian gambling council and favbet became partners. This is very joyful news ugc is designed to combine efforts and perform a united front. Protection of the interests of the industry is our main task. We are glad toam in our ranks we are glad toam in our ranks. I am convinced that it will only benefit we all benefit.
He added: "the operator has extensive experience in other countries, which can positively affect our gambling market. Favbet and ukraine gambling council have similar views, priorities and goals. We have already agreed to jointly regulate the issues of advertising and protecting players. We wish this team every success. ".
Recall, in the elite hotel of kyiv opposite the verkhovna rada, you are going to open a casino.