Ukrainian Regulator Rejected All Applications For A Gambling License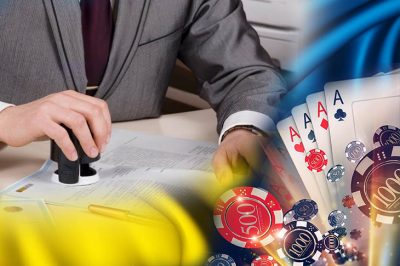 The official website of the regulator of gambling and lotteries of ukraine reported that the authority was forced to reject all applications received for gambling licenses. The main cause of refusal was the incorrect registry of the required package of documents.
According to information, the documents for obtaining licenses for the casino filed five companies. They became llc geymdev, ooo "fan game", llc speisix, "empire of azart" and "wave 4444". The first three specialize in online gambling, and the other two represent the ground sector.
It is worth noting thast earlier, the head of the gambling association of ukraine anton kuchukhidze confirmed the information that about 20 gambling operators showed interest in the ukrainian market. Moreover, according to the expert, about 20% of the total number of applicants falls on major representatives of gambling business who have successful experience in many countries of the world.
At the same time, he once again noted the imperfection of tax legislation, which can be the main stumbling blanch of gambling entertainment. As you know, the ukrainian authorities have not yet considered the necessary amendments to the tax code, which establish clear amounts of rates for operators.
Multiple discussions continue around this issue. A number of parliamentarians insist not to release gambling companies from taxation at the first four years of work. In their opinion, such a step will allow to attract large investors and leading casino operators to ukraine.
Recall, the expert called the highest priority question of the gambling business of ukraine in 2021.