Ukrainian Treasury Received The First Income From Issuing A New B2b License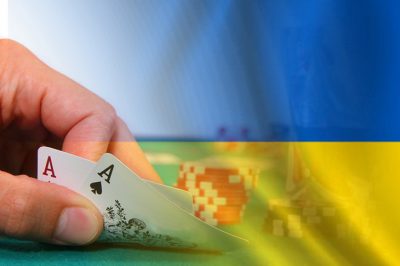 The state treasury of ukraine from the new b2b license for the new b2b license for the local gambling market. This information was confirmed by the commission for the regulation of gambling and lottery (krail) of the country.
According to the data presented, the operator of the game reseller llc sent to the budget put 1.8 million hryvnia. This money paid for the right to become the owner of a sectial license, which allows to provide services in the field of gembling on the territory of ukraine.
On the official facebook page of krail says: "the state budget of ukraine recorded the receipt of 1.8 million hryvnias, which are made as payment debut for our market license in the organization and conduct of gambling entertainment ".
It is noted that the state treasury service of ukraine also reported on admission to the ukrainian treasury of the secrified amount from the company geym reseller llc.
Note that earlier the head of the gambling association of ukraine anton kuchukhidze confirmed the adoption by the government of the country a new type of permits in the field of gambling business – b2b licenses.
In his opinion, such a document has a greater attraction among foreign operators seeking to enter the ukrainian gambling market. At the same time, its cost is signicantly lower than the chances of ukraine to attract leading european and world providers to its jurisdiction.
Kuchukhidze also announced the emergence of such famous operators in the country as endorphina and evolution. If you believe the unofficial information, these companies will also be able to use the ukrainian b2b license.
It is already known that krail issued a total of 19 gambling licenses for a total of 595.8 million hryvnia. Ten permissions received online casino operators, four-companies of the ground sector and the organizers of the slot-machine halls. One license has deployed the sphere of bookmakers.
Recall, in ukraine, the first terrestrial casino with the kral license officially opened.