Visitor Mirage Casino In Las Vegas Won $ 2.2 Million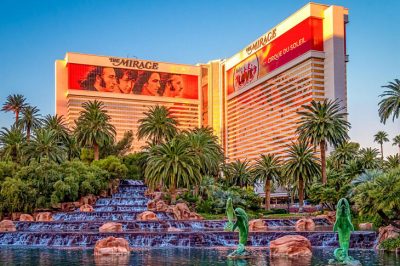 American player ripped jackpot in the amount of $ 2.2 million on gaming machine from the company igt. Information about this appeared on the developer twitter.
Gembler became a millionaire in the casino "mirage" in las vegas. Visitors of the world famous gambling won a major prize in a slot machine triple double red hot bells. This is a classic three-drum apparatus with traditional symbols: seven, bells and bar tiles.
Visitor whose name is not called, became a millionaire after rotation in the bonus game wheel fortune. The player's bet before happy launch of the drums was only 5 dollars.
This is the third large winnings on the fortune wheel from igt for the last month. In early november, one of the guests of the land casino las vegas told kush more than 257 thousand dollars at a rate of 25 cents in another kind of slot – triple double emeralds. Shortly before that, the monetary prize of 492 thousand dollars fell in the same game.
Upd. After publishing the material, the news about another jackpote on the wheel of the fortune from the igt in the amount of almost 318 thousand dollars. Winning fell on the machine installed at las vegas international airport mckarran.
Wheel of fortune – igt slot machine, created under the license of the eponymous television show. There are more than 30 variations of slot machines in this series, some of them are available only in ground casinos, others have online versions. Jackpot draws in the automata of this series occurs using the fortune wheel.