"We Love To Give Players A Choice". Interview With The Director Of The Company 2by2 Gaming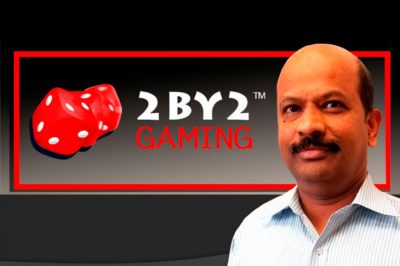 The hero of the new interview on the portal gamblingread.Com has become a person who is rightfully called one of the leading professionals in the gambling industry. In the field of gambling, it has been working since 1991. An important stage of his career growth was the work at wms gaming, which manufactures and distribution of equipment for ground casino. This company he gave 20 years of his life, and in 2012 he founded his own studio 2by2 gaming. Sridhar joshi shared with us the opinion of the future of gembling and also revealed a couples of secrets of creating a successful video shot.
– tell me what's new happened in 2by2 gaming lately?
– recent years were exciting for the company. Many delightful releases took place, and our goal was to involve hembiles in the gameplay and provide them with the possibility of large winnings. Such devices like aztec temple treasures headed the ratings and were extremely well perceived by gembrellas. In the world where new automata produce daily, 2by2 slots for a long time attract attention due to innovation.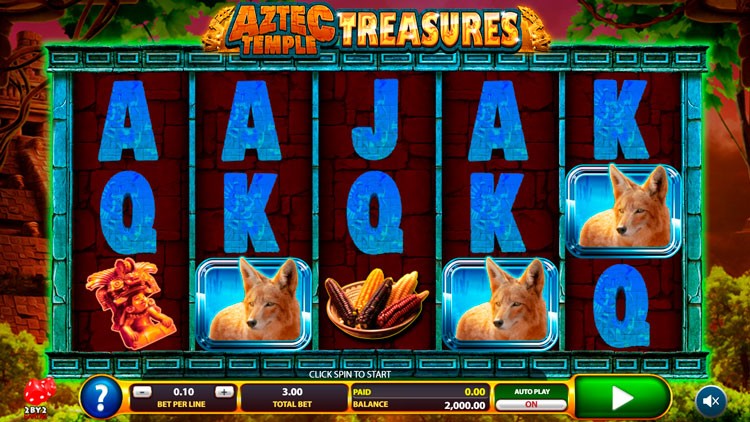 Video slot aztec temple treasures
– what is the company's strategy? 
– first of all, we create products for online. When is successful on the internet, we place it in gaming devices for land establishments in north america, and this is a fairly large market. We already have such an experience, we have established partnerships of "one-armed bandits". In addition to this, we licensed our products for social networks and application stores. The ability to create various cash flows from one game is extremely important for us, especially now, when online content market has become such a competitive.
We conducted research and found out that modern gemblings spend less time in one slot. I am sure that this is due to the abundance of affordable content: players seek to spend money in more machine guns. Consequently, critical factors are distinctive features of the slot and the gaming experience, thanks to shich gemblings want to spend more time in the game.
– what do you think makes the company 2by2 gaming successful?
– the key element of our success is a governing group of gamedizainers, they all have tremendous experience in this field. Have a team that really understands how to create a good video silver – this is a decisive factor. Experience in the field of research reseived by me in wms gaming, the orientation of the creation of games for the global audience and deep knowledge of the industry largely contributed to the fact that 2by2 gaming reached such heights in online gambling.
Another key to success was the constant use of unique gaming mechanics and courage to expand the boundaries when they present such innovations. A good example was the introduction of our mega play patent (shared) reels used in wolfheart, giant riches and other slots. In essence, we combined two games 5×3 in one, and made two 1×6 and two 3x3ms. It creates more potentially winning combinations for players, spurs their excitement. It goes without saying, these games have become very successful.
And finally, it is important, the presence of a good distributor with serious connections in terrestrial casino also plays a role.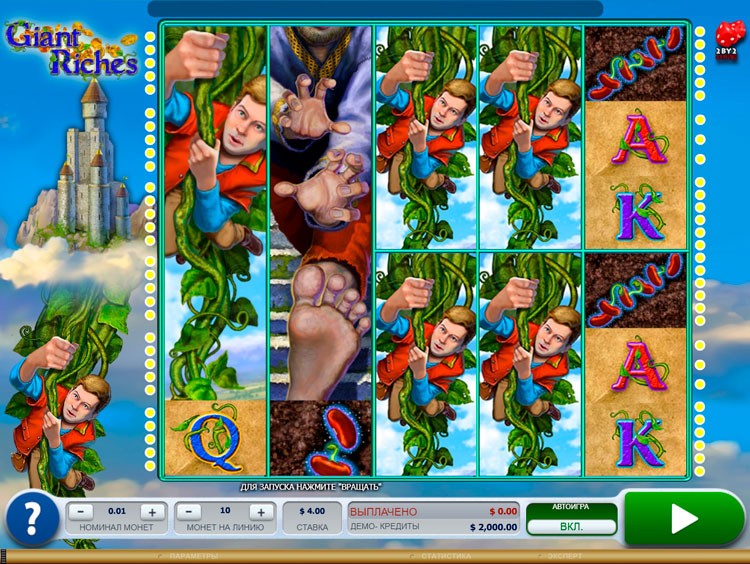 Giant riches slot machine
– what is the most important in a gaming machine, from your point of view?
– it all starts with a good mathematical model. I know it sounds boring, but it's true. Have the right level of volatility and rtp – extremely important. Players want to enjoy the process, but also want to know about the possibility of winning. There is nothing worse for the hembler than to reach the most important and disapointed.
Often, developers put cool things in bonus rounds, leaving the main game is not so impressive. The reality is that gemblings most of the time spend in the main game. That's why we always introduce cool chips in standard mode. It makes the gameplay more exciting, increases the likeliahood of winning. We love to give players a choice when they exactly want to try a bonus round. Getting the illusion of control of the game, gemblings return to the slot more often.
Along with the right mathematical model, you need to make sure that the game mechanics in the bundle works with it correctly. No need to say than magnificent graphics, sound and animation are also important, especially for the scandinavian markets. However, it will not make the game excellent, and mathematics and mechanics – yes!
– what trends you watch in online gambling? How do player preferences change?
– from the point of view of the operator, the localization of games is becoming more important to stay competitive in certain markets. This is a challenge for all developers, including 2by2 gaming. Creating an excellent game for a specific market does not mean that it is suitable for others. Balancing between the costs of creating localized content and receiving the desired return of investment is a difficult task. That is why we turned to our largest partners to create customized games for them and compensate for some risks.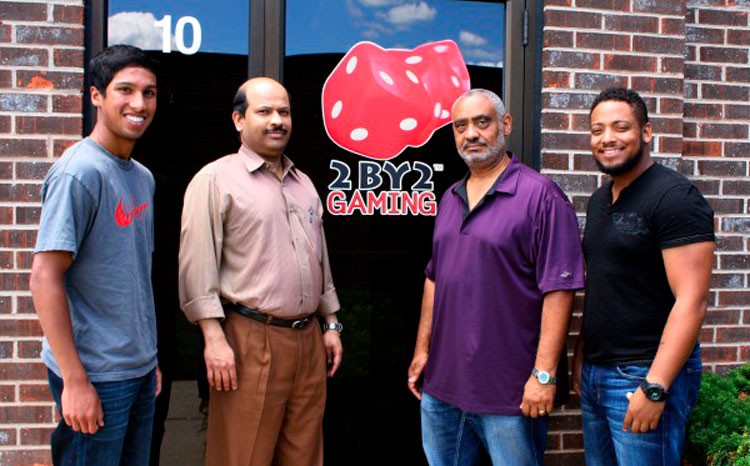 Sridhar joshi – second left
– how can you make sure that the latest games meet the ever-changing requirements of the players?
– we always speak with our consumers, please honest feedback on the latest releases. Since they know their players better, it is the most economical, simple and fast wid to stay up to date with changing gembellars. The task is to quickly adapt to the situation. Visiting exhibitions, communication with other developers and our partners also helps to make certain conclusions.
– what do you think, what changes should be expected in the online gambling industry?
– the largest changes will be definitely associated with 5g. We are truly glad that 5g will finally get global distribution in the near future. For example of html5 was a real transformation. Increasing the speed ​​of downloading data to a certain threshold still remains an important task for manufacturers of mobile content. This is especially true of developing countries and asian states, where the speed ​​of the internet connection is still not called stable. Ability to add artificial intelligence, virtual and advanced reality, additional game elements using 5g speeds – an extremely exciting perspective for us.
"I donl feel a member of the conscience for a very long time.". Interviewe with a former employee of a call center online casino
"For a conspiracy with a croupier, a 5-minute player". Interview with the former terrestrial casino dealer in russia. Part 2
"The lattice was at the entrance, they allowed only their". Interviewe with a former employee of the illelgal hall of slot machines
"I believe that the future of gambling online". Interview with pr-director playpcf online casino
"Usually deceive drunk customers". Shock interview with the former terrestrial casino dealer in russia. Part 1
"First, customer issues are solved, then everything else". Interview with manager online casino redstar
"The main investment in my life is a ludomania". Interview with affair and streamer shamil slotshunter ponomarev
"I am a very gambling person who can not stop". Interview with the glamna zone "krasnaya polyana" kushnirenko elina
"The most important thing is the ability to communicate with people". Interviewment of the gambling zone "krasnaya polyana" dmitry anfinogen
"As a player i am a fish, like a webmaster – more success". Interview with webmaster strij
"We are going to offer exactly what gemblings are waiting for". Interview with the head of the business development department in fugaso
"For example, i want to make the sphere more transparent". Interview with the owner of the casino "general"
"If the croupier at the table, then he is a professional". Interview with a dealer from sochi casino
"Need more gold!»interview with the creator of affgambler
Why the term "casino script" is associated with the worst that is in gambling. Interview with the developer of slot machines
"Stories about how to beat the volcano, remained in the past". Interview with an affair manager
"I help business becomes successful". Interview with hr specialist gambling-company
Work on line. Interview with technical support officer online casino