"We See Great Potential In Vr-Technologies". Vladimir Malacci, Commercial Director Of The Evoplay Provider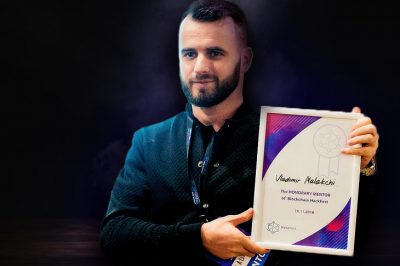 Editorial portal gamblingread.Com continues to acquaint his readers with professionals from gambling. Vladimir malacci, commercial director of the evoplay provider became the hero of today's interview. He began his career in the company as chief business development officer. Read more about evoplay history and its top manager in this material.
– hello! Let's get acquainted with our readers. Howl long have you been working in evoplay and what post take?
– hello. My way to evoplay started a year ago, when was offered to join cbdo. During this time, we fully revised the domestic and external mechanisms of the company, options for cooperation as a brand in the market. As a result, we reached the format that now allows us to be more efficient and stand on a par with the giants of the industry.
And what is symbolic, on the day of rebranding the company officially appointed chief commercial officer. The position impleses more specific specifics of work and unites various areas of business development – sales, marketing, account management. I began to answer the definition of an evoplay commercial strategy.
– let's talk about the company itself. How the story began? What tasks were put at the start and what thely theaged to acheve today?
– from the very beginning, evoplay was created by enthusiasts who wanted to make innovative products, experiment and as a result to offer players and the entire industry a new fresh look at this type of entertainment as gambling.
Thanks to the fruitful work, properly delivered goals and the roadmap of their achievement for just 3 years, the company has become one of the top developers. Our games are present in more than 1000 online casino worldwide and are recognized by the most influential ceremonies of awards in gambling – egr, sbc, logincasino.
– what events call the most important in the history of the company's development?
– of course, this is the release of the necromancer and 3d role slot of the dungeon role genre: immortal evil.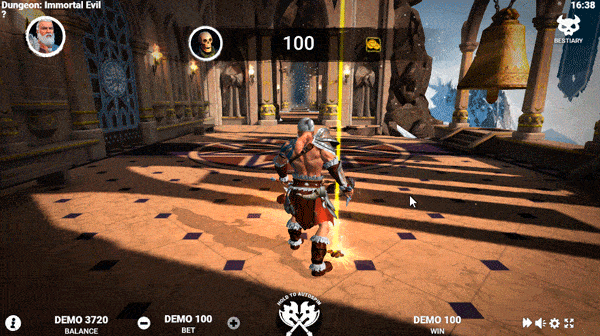 Dungeon machine: immortal evil from evoplay
Just as for each developer, a very important step and achievement was obtaining certificates for games, which allowed us to enter new markets – italy, bosnia and herzegovina, croatia, romania, bulgaria – and scaling the company's activities.
And the third event, which our whole team is very proud of – the company's rebranding. The change occurred quite recently, march 23, 2021. For us, this is the beginning of a new stage of company development. Evoplay will appear not simply as a developer of games, business, but as a full-fledged brand, which speaks of its purpose, missions, goals through the prism of manufactured products in a special style, characteristic only by him.
– how to evaluate the labor market in ukraine? When hiring personnel, give preference to foreigners or are looking for domestic professionals? Welcome to the employment of young professionals or still choose experienced people? Is there a deficiency of frames and what?
– ukraine has been a leader in outsourcing in european countries for sevel years, which confirms the high level of profimal skills and demands of domestic specialists.
As for the position of evoplay when recruiting emploncees in choo not have preferences in choosing people of certain nationalities or age categories, work experience. First of all, our company is aimed at specialists who are full of ideas and inspirations and know how to implement them qualitatively, focusing on the target audience – the west market.
– did the cardinal changes in evoplay due to quarantine? It turned out to make a positive experience from this situation?
– since the online entertainment content in connection with the pandemic was in the top of all search engines, our experience is definitely positive.
Yes, like any other business, i had to adapt to the rapidly changing circumstances in the world: cancellation of offline events, online communications in general. But due to flexibility and ability to quickly respond, we were able to competently distribute resources and achieve a large growth of the company – 300% in slotcount.
– in 2018, evoplay was one of the first companies that released games with virtual reality support. What are the prospects for this direction now?
– our necromancer slot is the first 3d machine, released with virtual reality support. How can i understand on relills, we make a big focus on the technology of the future, trends that are now just starting to gain momentum in the world space and in general in the world. Soon they will become one of the key requests from users.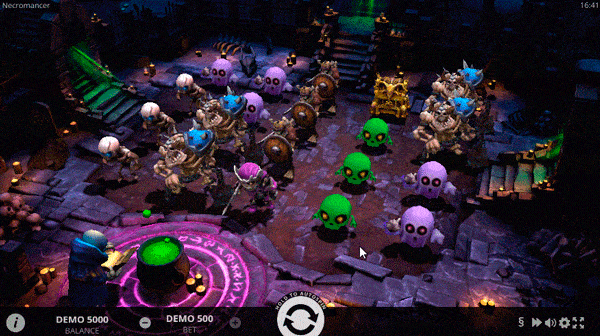 Video slot necromancer
We see great potential in vr, ar, ai technologies. They will be able to diversify the game product, deliver completely different emotions even from a familiar slot. And, of course, we try to be the first in the maket, who will offer the trends of the future in gambling now.
– congratoulations on the nomination "best game of the year" from egr. The jury appreciated your incredible hit dungeon: immortal evil. This is created in the role-playing genre. How such an idea appeared? And it worth expeted such releases in the future?
– thanks! Dungeon: immortal evil is really unique. She has no analogues in the gembling world. When planning future games and their further development, we repel not only from the fact that the product is alady inherent, but bring new, but at the sam time familiar to people.
Role genre is popular with all lovers of seeilot, especially in the young generation. Its implementation in a casino is a huge opportunity to attract this audience to a new type of entertainment – excit.
As for the plans for the future – all the grandiose is still only ahead. And will not be limited to one or another style, but will reveal it in a new and more unusual form.
– tell us about a recent release – raccoon tales game. In it, the main hero of the raccoon fights against a dozen monsters. How such plots are born?
All plots, features of characters, stories come up with our talented and creative developers teams, taking into account the analysis of the audience to the marketing department and their recommendations to attract one or another type of player.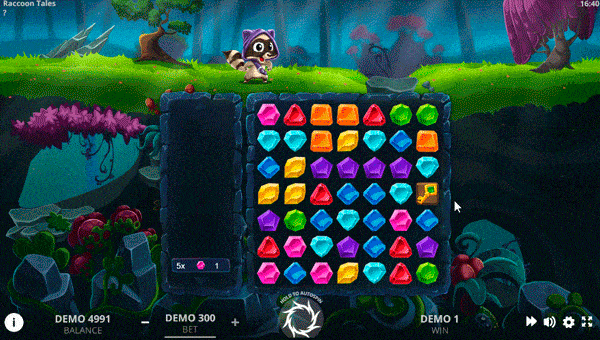 Automatic raccoon tales from eutople
I would rather call it a flight of fantasy implemented in a slot due to technical capabilities. Such an output a unique and exciting game in an interesting wrapper that you want to try to recognize and enjoy.
– what games from evoplay do you think the most successful, solely in your opinion?
In fact, it is extremely difficult to evaluate the success of a particular game, as many factors affect this – product type, market, audience. For example, in eastern europe, classic topics will be more popular, in latin america – colorful adventure slots, in japan – more innovative.
Theraefore, we always develope products for a specific audience and its preferences. As a result, each game receives a response from users, finds its player, which can already be considered success for the developer.
"Most often i play compettion slots". Interview with game producer playson
"Ready to attract players for the development of slots". Interview with the head of the provider bgaming
"I donl feel a member of the conscience for a very long time.". Interviewe with a former employee of a call center online casino
"For a conspiracy with a croupier, a 5-minute player". Interview with the former terrestrial casino dealer in russia. Part 2
"The lattice was at the entrance, they allowed only their". Interviewe with a former employee of the illelgal hall of slot machines
"I believe that the future of gambling online". Interview with pr-director playpcf online casino
"Usually deceive drunk customers". Shock interview with the former terrestrial casino dealer in russia. Part 1
"Poker is my love for life". Interview with the director of the poker club "casino sochi" arthur voskanyan
"We love to give players a choice". Interview with the director of the company 2by2 gaming
"The main investment in my life is a ludomania". Interview with affair and streamer shamil slotshunter ponomarev
"I am a very gambling person who can not stop". Interview with the glamna zone "krasnaya polyana" kushnirenko elina
"The most important thing is the ability to communicate with people". Interviewment of the gambling zone "krasnaya polyana" dmitry anfinogen
"As a player i am a fish, like a webmaster – more success". Interview with webmaster strij
"We are going to offer exactly what gemblings are waiting for". Interview with the head of the business development department in fugaso
"For example, i want to make the sphere more transparent". Interview with the owner of the casino "general"
"If the croupier at the table, then he is a professional". Interview with a dealer from sochi casino
Why the term "casino script" is associated with the worst that is in gambling. Interview with the developer of slot machines
"I help business becomes successful". Interview with hr specialist gambling-company
Work on line. Interview with technical support officer online casino