Webmoney Is Forbidden To Exercise Transactions In Favor Of Online Casino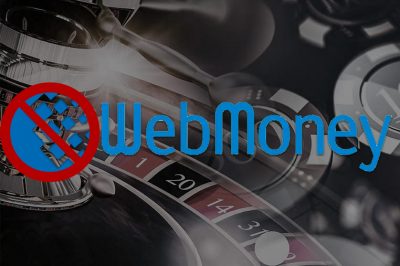 Webmoney's electronic payment service officially confirmed the information that henceforth has no right to transfers to the bookmaker's office and online casino. Thus, the platform fulfills the requierments of the new federal legistion (244-fz).
According to adopted standards, russian electronic payment systems cannot accepta, process and translate funds to the accounts of foreign companies that are not officially registered in the territory of the russian federation. Under the prohibition, not only illegal bcs, but also various gambling sites, including online casinos.
It is important to note that in december 2020, the central bank of russia after a number of inspections ruled on fine in the amount of 11 million rubles by electronic payment system qiwi.
According to the organization in the period from july 2018 to september 2020 regularly carried out payments and other financial transactions in favor of foreign organizations unregistered in russia. At the same time in the company's reports, these transactions were not displayed, which was the cause of such a major fine.
Specialists of the russian authorities against qiwi were adopted for the cooperation of the system with illegal bookmakers and online casinos.
A month later, a similar check took place in yumoney (previously yandex.Money). The platform also banned any operations with offshore companies.
Earlier it became known that from april 27, the world's national payment system will also not be able to carry out transactions that are intended for foreign financial agents who are not registered in the russian federation. Offshore gambling platforms fall under veto. The corresponding technology bulletin central bank has already sent all other financial organizations of the russian federation.
Recall, the owners of the world maps will not be able to hold payments in favor of online casino.