Yokohama Officially Dropped Out Of The Firt Casino Resort In Japan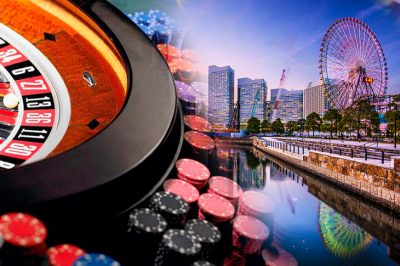 Yokohama officially emerged from the bidding process for the game right to open an integrated casino resort on its territory in japan. This hapaned after the newly elected mayor of the city of takakar yamanaka said that he supports citizens who opposed the implementation of this comprehensive project.
After the yokohama dropped out of the race left, which are still ready to participate in the auction for a casino resort. We are talking about wakakaya, nagasaki and osaka.
Genting singapore, one of two potential initiative partners, expressed surprise and disappointment by this decision.
"The board of directors and the holding guide together with our consortium partners and investors devuted considerable time and made considerable efforts to prepare and submit a convincing application. We were able to offer significant investments that would benefit the city of yokohama, his community and at the same time will make this region to the tourist area of ​​the world level, "is indicated in the official message genting.
Together with this, the governor osaka hirofumi esimur said that the decision of the yokohama authorities would not affect other applications: "regardless of the trend in yokohama, i would like to continue to fight and achieve the highest level of work of integrated casino resorts in the world. I do not think that the intention of the mayor of yamanaki will affect the osaka ".
It noted of trading are two giants of giant entertinment and hospitality industry – mgm resorts and orix corp. Companies have already prepared and sent a joint proposal for the opening of the world in the osaka on the territory of japan with a casino. According to preliminary forecasts, the implementation of this project will require investments about 9.1 billion us dollars.
As for nagasaki, in case of success in the object under consideration, the casinos austria brand will be engaged in. Wakakima's partner is clairvest.
Recall, the austrian casino operator won the tender for the management of the kasino resort in nagasaki.